Sports
Ector Lady Eagles 45, Trenton 41
Nov 15, 2017
Trenton -- The Ector Lady Eagles improved to 3-0 on the year with a four-point win over the Trenton Lady Tigers.
Ector had the hot hand early and led, 12-7, at the end of the first quarter.
Trenton opened the second stanza with a 7-0 run to take a 14-12 lead, but Ector pulled even at 17-17 and a pair of free throws by Destiny Whitburn gave the Lady Eagles a 19-17 lead at halftime.
Ector opened the second half with baskets by Sunnie Bingham and Whitburn and pulled away to lead, 37-28, going into the fourth quarter.
Trenton whittled away at Ector's lead, but the Lady Eagles held on for a 45-41 victory on the road.
Ector's Destiny Whitburn led all scorers with 16 points and teammate Sunnie Bingham finished in double figures with 11 points. Stormy Shockley and Mary Salazer both scored six, Montana Johnson put up five points and Meredith Shockley hit a free throw.
For Trenton, Gabriell Edwards and Jessica Withrow led the way with nine points apiece, Rikki Foreman had eight points, with Carly Stone and Addison Capehart each chipping in six points.
The Ector Lady Eagles will take on the Blue Ridge JV 4:30 p.m. Thursday at the Blue Ridge Tournament.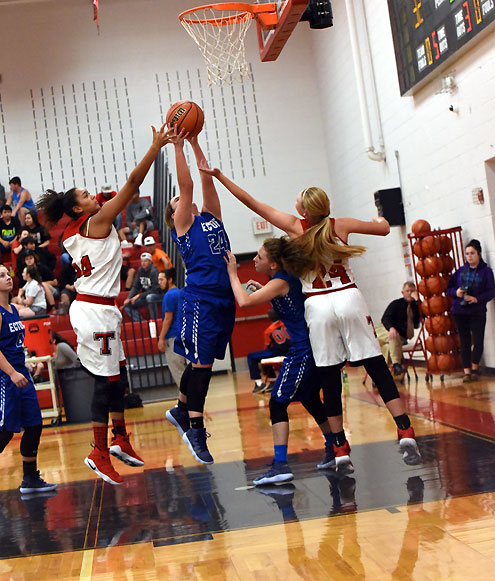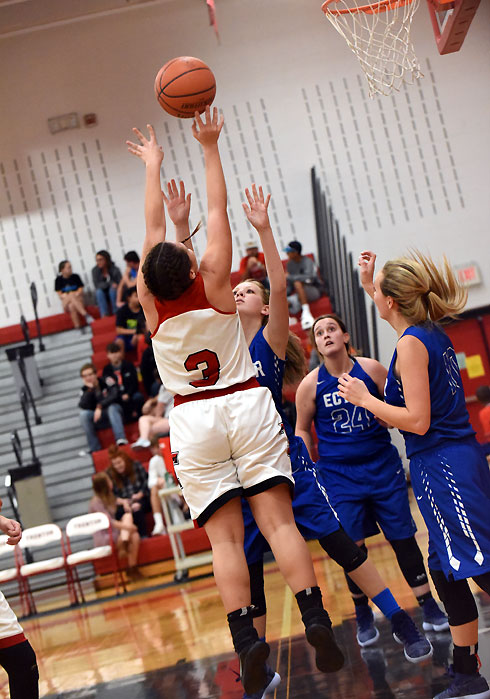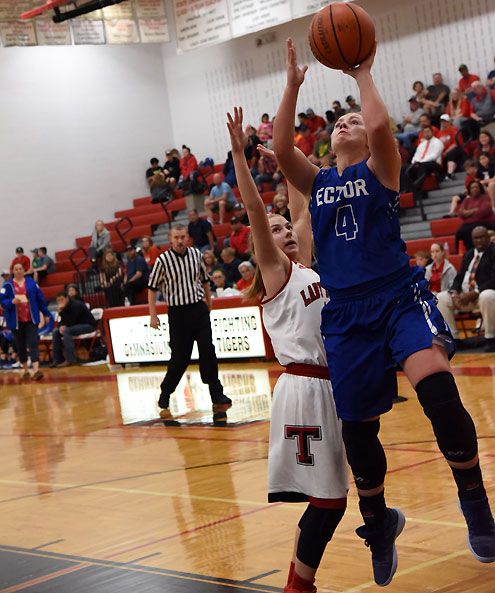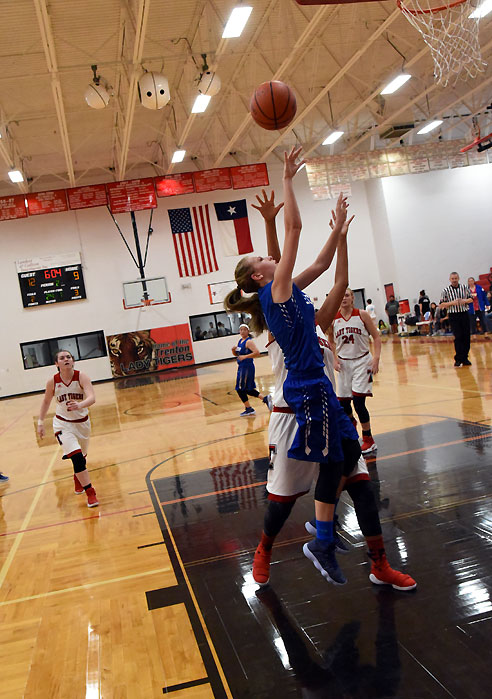 photos by Allen Rich
additional photos to run later this week