Sports
Dodd City Lady Hornets 83, Celeste 15
Nov 15, 2017
Celeste -- The high-scoring Dodd City Lady Hornets picked up right where they left off last year with an 83-15 win over the Celeste Blue Devils.
Dodd City grabbed an 18-6 lead at the first buzzer and then shutout Celeste in the second period to take a commanding 41-6 lead into the locker room at halftime.
The Lady Hornets led 68-11 after three quarters and posted an 83-15 win on the road to start the year 1-0.
Dodd City junior point guard Abby Weeks took high-point honors with 25 points, followed closely by teammate Paige Granstaff with 22 points. Freshman Dani Baccus dropped in a dozen points to join Weeks and Granstaff in double digits.
Journie Hilliard put up nine points, Delaney Pilliod had eight points, Marissa Mills finished with five points and Sarah Brent scored two points.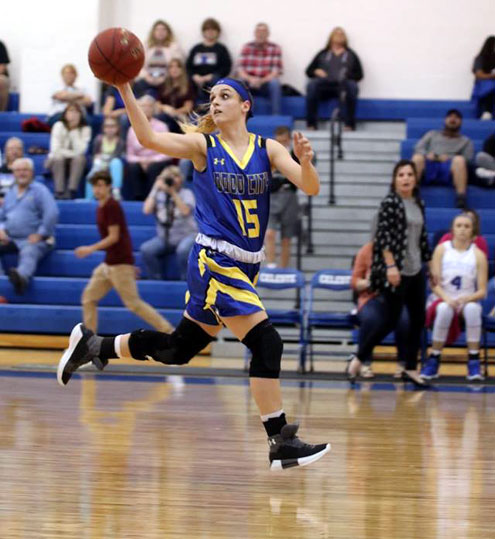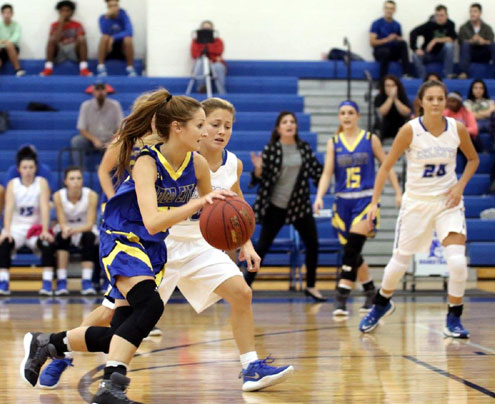 photos by Melissa Brent
to see more photos, click here