Sports
Ector Eagles 69, Trenton 34
Nov 15, 2017
Trenton -- Ector's Garen Norwood scored a game-high 21 points and teammate Austin Earl put up 16 points to propel the Ector Eagles to a 35-point win over the Trenton Tigers.
Ector raced out to a 13-5 lead in the first quarter and the Eagles had a 31-16 advantage at the half.
After three quarters, Ector held a 30-point lead, 53-23. The Eagles continued to pull away for a 69-34 win on the road.
In addition to the outstanding performances by Norwood and Earl, Noel Cannaday knocked down nine points and DeVaire Patterson had eight points.
Zach Taylor tossed in nine points to pace the Trenton offense and Enrique Cervantes put in eight points.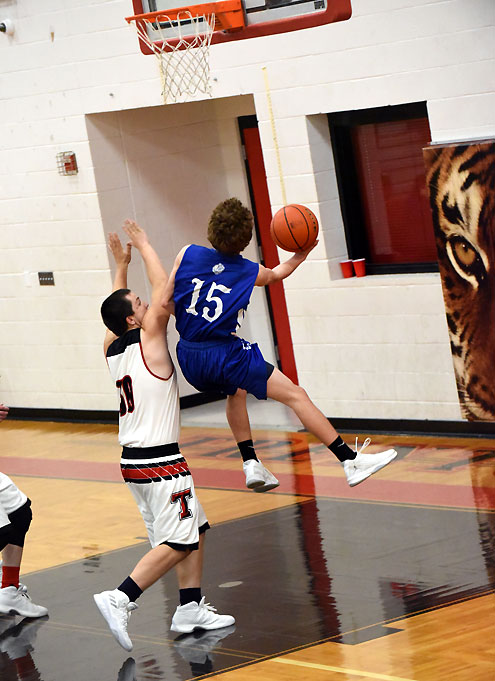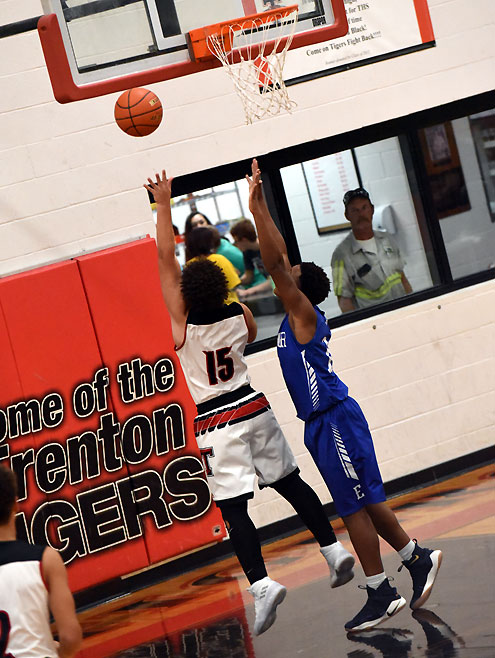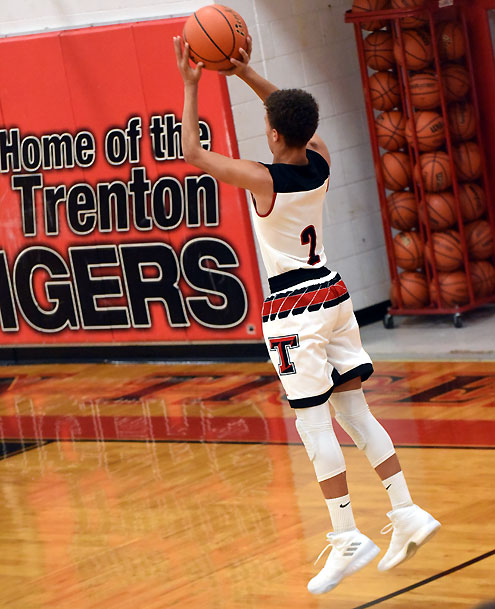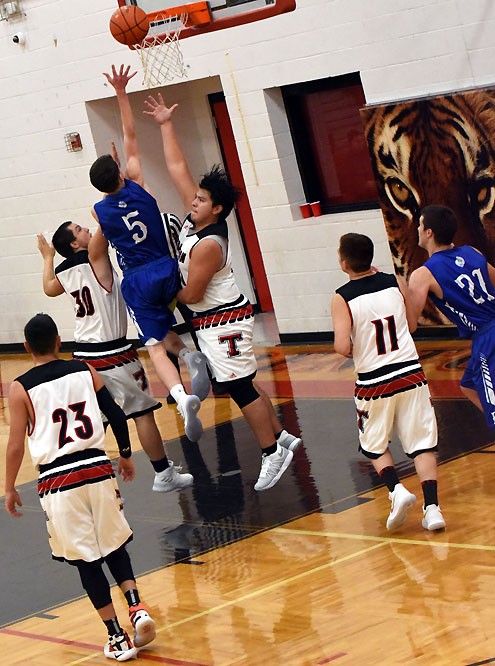 photos by Allen Rich
additional photos to run later this week