Lifestyles
Be a part of something BIG
Jan 6, 2018
Grayson County, Texas -- In the United States, 86% of all health spending is related to chronic conditions – things like diabetes, high blood pressure, high cholesterol and many others. According to the Centers for Disease Control and Prevention, these costs can be managed and potentially reduced through education and lifestyle modification.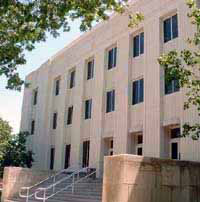 Texas A&M AgriLife Extension Service in Grayson County is seeking participants for its Master Wellness Volunteer Program. Master Wellness Volunteers (MWV) undergo 40 hours of training on health, nutrition and food safety and are then empowered to provide outreach and education, helping reduce the burden of chronic conditions in Texans and Texas' communities. Not a health professional? Not a problem! We welcome participation from anyone interested in promoting health and wellness: college students, employees, retirees – anyone!

Opportunities to serve are wide-ranging: giving presentations for local community groups, assisting with healthy cooking demonstrations, participating in health fairs and much more. Because each community is different, MWVs work with the County Extension Agent and other stakeholders to identify needs and opportunities to help make a local difference. Because MWVs come from diverse backgrounds, they're often able to identify novel topics, audiences and resources in the area.

In January 2018, Texas A&M AgriLife Extension Service will convene a statewide training for Master Wellness Volunteers…and you don't even have to leave your county. Two in-person sessions will be held at the Grayson county Extension office; the rest of the training will be conducted online. It's never been easier to give back to your community!

For more information about the Master Wellness Volunteer Program, visit http://agrilife.org/mwv. For more information regarding the statewide training, send an email to Joyce White at ja-white@tamu.edu or call 903-813-4203 for more details about the training.

See you in January!

The Texas A&M AgriLife Extension Service provides equal opportunities in its programs and employment to all persons, regardless of race, color, sex, religion, national origin, disability, age, genetic information, veteran status, sexual orientation, or gender identity.