Local News
Public hearing: FY 2018/2019 Regional Solid Waste Grants Program Funding Plan
Nov 27, 2017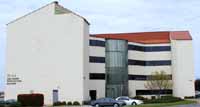 Sherman -- A public hearing to gather comments on the FY 2018/2019 Regional Solid Waste Grants Program Funding Plan and discuss the process for private industry notification is scheduled for Monday, November 27, at 4:00 p.m. in the Texoma Conference Room at TCOG Professional Building, 1117 Gallagher Drive, Sherman, TX. Any questions or comments may be directed to Michael Schmitz, 903-813-3565 or mschmitz@texoma.cog.tx.us

The Texas Commission on Environmental Quality (TCEQ) provides the planning regions of the state with funds to support local and regional activities related to the implementation of the Regional Solid Waste Management Plan. The funds are intended to support projects that reduce the amount of municipal solid waste introduced to local landfills by establishing recycling programs, waste minimization programs, and composting projects. All pass through funding for FY 18/19 will be used for the regional Household Hazardous Waste (HHW) collection events (Implementation Project).

Persons with disabilities who plan to attend this meeting and who may need auxiliary aids or services are requested to contact GIS & Planning Program at 903-813-3565 two (2) work days prior to the meeting so that appropriate arrangements can be made. The above Agenda was posted online at http://www.tcog.com and physically posted at the Texoma Council of Governments offices in a place readily accessible to the public. The Agenda was also emailed to the County Clerk offices in Cooke, Fannin and Grayson Counties, TX on Monday, November 15, 2017.