Religion
3rd Annual Police & Fire Luncheon at Bethlehem Baptist Church
Nov 23, 2017
Bonham, Texas - Bethlehem Baptist Church - The House of Bread honored police and fire officials during its third annual Day of Thanks appreciation luncheon this past weekend on November 18 from 11:00 a.m.-2:00 p.m.
The pastor, officers and members of Bethlehem Baptist Church paused to recognize all the men and women of the Bonham Police Department, Bonham Fire Department and Fannin County Sheriff's Office. Conversation and a warm meal were shared in the spirit of building a bond between the church and first responders.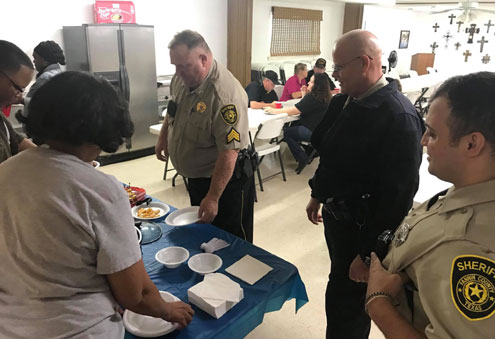 We have to understand that this job isn't always easy. They put their lives on the line for us all and this event is just a way to tell them thank you. It's very important to build that relationship between our public servants and the church. They need to know we support them in this city and county.
A big "thanks" goes to everyone that played a big part in making this luncheon come together. It's all about teamwork and community outreach.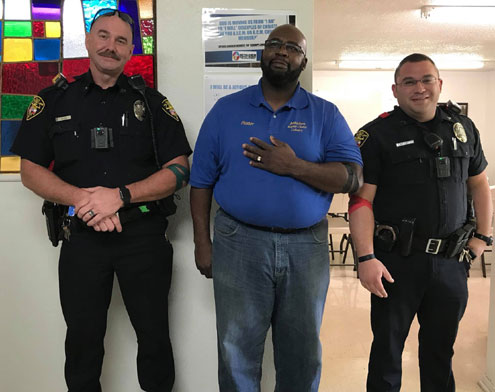 Merry Christmas to all the men and women in Fannin County who serve in public safety.
We also had the Texoma Regional Blood Center on location as well to help stock up their shelves during the holiday season. We collected 11 pints that will assist 33 lives throughout this region.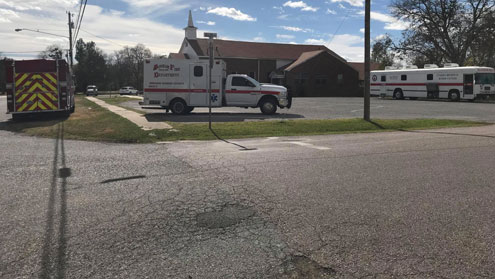 If you would like to know more about Bethlehem Baptist Church, please visit us online at www.bethlehemofbonham.net or join us for service on Sunday at 10:45 a.m.!