Local News
Christmas happenings at Audie Murphy/American Cotton Museum
Dec 9, 2017
Greenville -- Join us at the Audie Murphy/American Cotton Museum on Saturday, December 9 from 1:00 p.m. - 3:00 p.m. as we celebrate Christmas at the historic Ende-Gailliard house. For the first time the house will be all decked out for Christmas along with a visit from Santa! In addition, this will be a great opportunity to see two of the rooms that have been recently restored. Refreshments will be served and donations will gladly be accepted for future restoration projects at the house.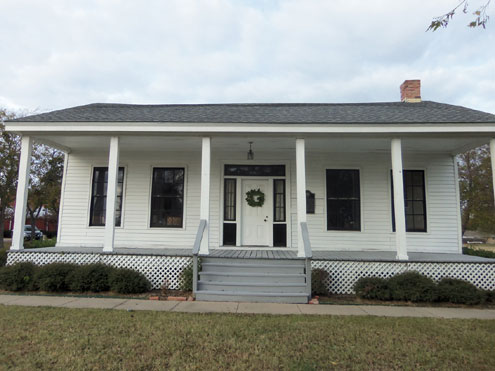 A new temporary exhibit has also been installed at the Museum. Get ready to step back in time to gas street lamps and horse-drawn carriages of the 19th century Dickenís Village that is now on display. This exhibit has many pieces inspired by the best-loved of Dickenís novels, like Oliver Twist, Nicholas Nickleby, David Copperfield, Great Expectations, and A Christmas Carol.
With old-world churches, quaint shops, cozy cottages, rustic schools and more, the Dickensí Village portrays England as it was during Charles Dickensí lifetime. This exhibit will only be on display at the Audie Murphy/American Cotton Museum until January 13 so make sure to come spend a bit of the holiday season in the 19th century! The Museum is open Tuesday - Saturday from 10-5 and while there will be no charge to visit the Ende-Gailliard house there is a general admission of $6 for adults, $4 seniors/veterans/college students and $2 6-18 yr. olds to go through the museum.
In addition, donít miss the big pre-Christmas sale that will be going on at the Museumís gift shop December 12-16. Many of our items will be discounted up to 30% off including jewelry, Christmas ornaments, books, t-shirts, toys, and craft kits just to name a few. This is a great opportunity to find that unique gift for someone else or for yourself! For additional information contact the Audie Murphy/American Cotton Museum at (903) 450-4502.