Columnists
Let's Reminisce: TV dinners updated for the internet age
Dec 13, 2017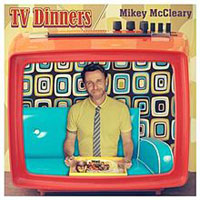 Sandwiched between the feasts of Thanksgiving and Christmas is perhaps an appropriate time to reminisce about TV dinners. In case you have forgotten, those awful prepackaged frozen meals that the Swanson Company introduced in 1953 consisted of a cut of meat (usually beef or chicken) plus a vegetable (peas, corn, carrots or potatoes) and sometimes a dessert (brownie or apple cobbler). However, the entrée could be Atlantic codfish, and rice was a common side dish.

Originally it came in an aluminum tray and was heated in an oven, but the innovation of microwaving reduced the preparation time and necessitated a non-metal tray. The generic term "TV Dinner" became synonymous with any prepackaged frozen meal sold in a grocery and heated at home. To encourage eating while watching your favorite programs, an inexpensive set of folding TV trays for the entire family was readily available.

The band ZZ Top had a song entitled "TV Dinners" on their 1983 album Eliminator. The simple, beat-driven tune with humorous lyrics about pre-packaged, oven-ready meals obviously resonated with listeners, because it reached #38 on the Billboard Top Rock Tracks chart. As an indication of the growing universality of the term "TV Dinners," in 2014 a New Zealand songwriter and performer named Mikey McCleary (living in Mumbai, India) chose it as the title for his debut album.

But let's consider a new answer to the question of what's for dinner. If you are willing to pay for quality as well as convenience, the TV dinner has been reinvented for the 21st century. For those who come home from work unwilling to cook from scratch and tired of eating restaurant take-out, there is now an innovative solution. A company named Tovala will ship to your door $12-per-person meals that arrive chilled in ready-to-eat packages. Instead of a microwave, these meals cook in a special $400 steam oven which connects to the internet. That is what makes them tasty and easy to prepare, according to the Wall Street Journal.

For example, there's a smoky mesquite chicken dish. You simply peel plastic off the top of two foil containers and pour the sauce over the raw chicken. That takes about ten seconds. Then you put the two containers in the special oven, which also scans a barcode on the leftover cardboard wrapper to know what you're cooking. You then press a button on the oven to get it started, and in 15 or 20 minutes an alert will sound on your smartphone to let you know dinner is ready.

You do have to be responsible for taking the hot meal out of the oven and transferring the food to your own plate. Tovala says their meal kits are designed for people who have tried similar products offered by rival companies (such as Blue Apron) and found them either too much work or not good enough. Offering ten different meals, they promise healthy and "clean" ingredients, ranging from 450-650 calories. The steam oven, which is the key to Tovala meals' superior taste, is supposed to be big enough to cook several meals at once.

By the way, if $12 strikes you as pricey, the WSJ says it's cheaper than the $17.50 a person we typically pay to dine in a full-service restaurant (including tax and tip). Bon appetit!

Jerry Lincecum is a retired Austin College professor who now teaches older adults to write their autobiographies and family histories. Email him at jlincecum@me.com.