Local News
Amphitheater update
Dec 7, 2017
Thank you, City of Bonham, for removing the two dilapidated buildings from the amphitheater site! Bonham Kiwanis employed Bill Gazaway to disconnect electricity from the buildings. Park Superintendent Ronny Hill and his crew made high priority the scheduling of demolition once the power was off.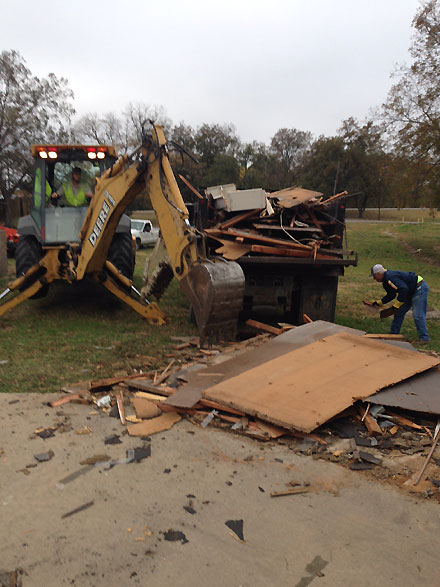 Monday, November 6, 2017 City work crews were observed dismantling two old, brown structures. Before the day was over, the concrete pad was clean and bare! The public is welcomed and encouraged to visit the amphitheater site to see progress. Caution tape cordons off the seating area because stanchions are exposed and pose a risk of injury, so please keep off the seating area.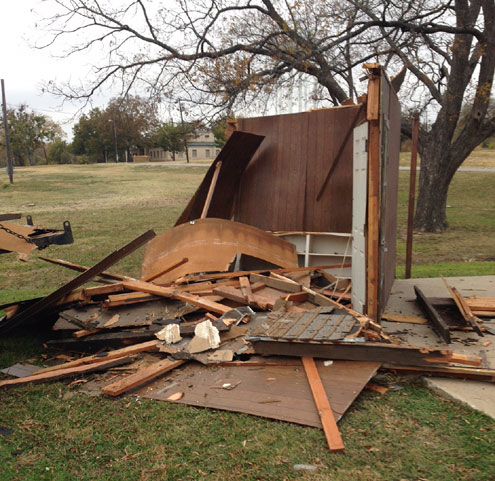 "Dr. John Egstad and Kevin Ketner, both Kiwanians, have taken the lead with respect to replacing the seats," said Amphitheater Committee Chair Lauri Blake. "These men located a business that will install aluminum seats within our budget. We are hopeful the seats are installed before year's end."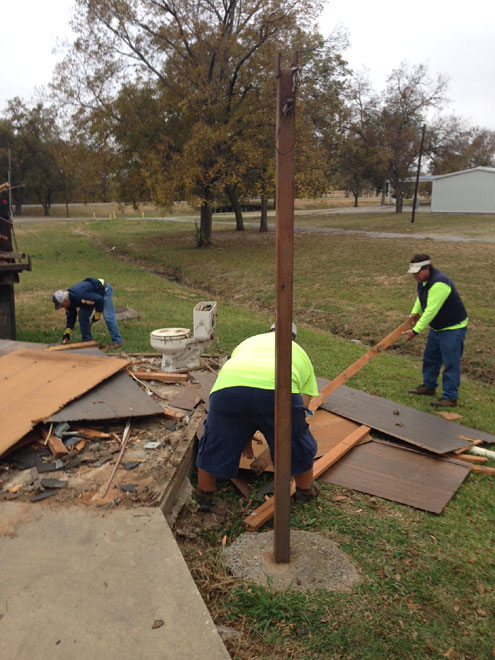 A Kiwanis work day is scheduled for cleaning and painting of stanchions a rust proof grey to match the aluminum seats. "As soon as the seats are available for use, Kiwanis will collaborate with the City and local stakeholders for a fundraiser to be hosted at the amphitheater," said Norman Young, Kiwanis President.
"We hope the community enjoys and supports the amphitheater project. It has been an underutilized asset and this rehabilitation and restoration project will render it useable again," said Bonham City Manager Sean Pate.