Front Page
Render is inducted as honorary Kiwanian
Dec 7, 2017
Bonham -- At the Tuesday meeting of Bonham Kiwanis, Render the Facility Dog was inducted as an honorary Kiwanian. Kiwanian Mandi Bruso presented the program for the meeting. She works at the Fannin County Children's Center and is Render's handler and human! Mandi and Render gave an informative demonstration of training and skills.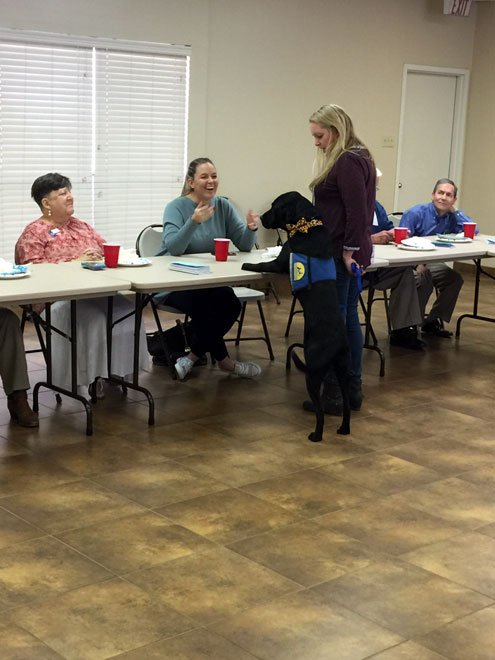 "We have enjoyed his company at our meetings," said President Norman Young "The most surprising talent was when Render retrieved a tissue for Mandi when she sneezed!"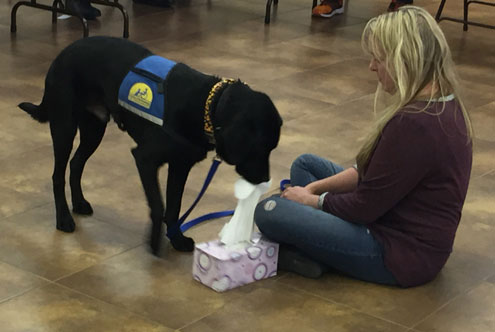 Render puts children at ease when a child attends court hearings or testifies. In a recent jury trial, Render accompanied an eight year old boy. Render's presence lessened the boy's stress and anxiety. Criminal District Attorney and Kiwanian Richard Glaser ensures each child who testifies receives a statue of Render's paw print and a certificate by which to remember Render.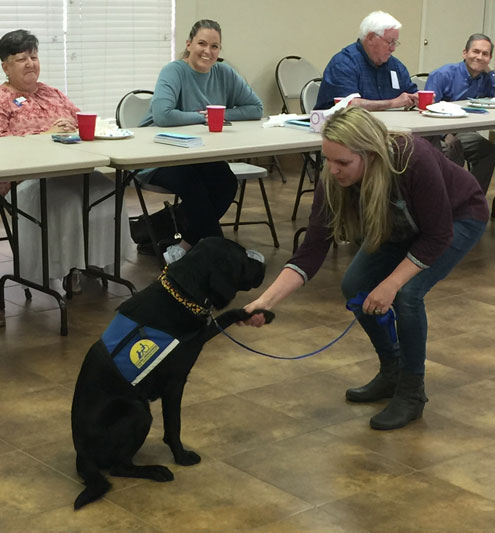 "Sometimes children testify because they are witnesses or victims. Though the law requires a child to testify in these situations, the process must accommodate the child's needs. Render will help meet those needs," stated Glaser.
"The Children's Center has demonstrated great vision by acquiring Render," said Judge Lauri Blake. "This program works!"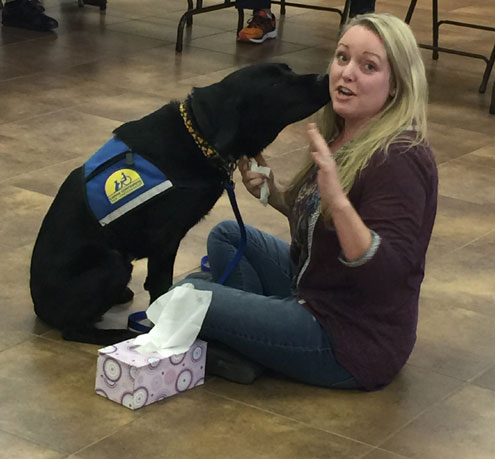 Bonham Kiwanis has an informative program at a lunch meeting on Tuesdays at noon, located at the Bonham Housing Authority, 805 E. 16th Street, Bonham, Texas 75418. Chef Ken Elliott prepares the meal. If you have questions or are interested in visiting or joining Kiwanis, please contact President Norman Young at (903)-449-0807.