Entertainment
The story of Joe Melson and Roy Orbison: part 3
Dec 13, 2017
Joe Melson and Roy Orbison teamed up to co-write "Uptown," "Only the Lonely," "Crying," "Running Scared," "Blue Bayou" and many others, but it all began with a song Melson had written.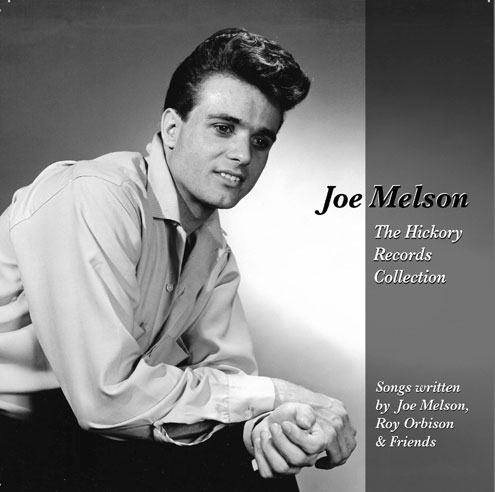 To sample songs off Joe Melson's latest album, go to www.CDbaby.com/cd/MelsonJoe
The two songwriters got to know each other in 1957 because a mutual friend, Ray Rush, heard Melson sing one of his original songs, "Raindrops," and wanted Orbison to hear it. These were tough times for Orbison, even though a couple of years earlier he had minor success with two rockabilly tunes, "Go, Go, Go" and "Ooby Dooby." In the late '50s, no one really knew what to do with Orbison's unique voice. But that was about to change.
Rush and Melson decided to pay Orbison a visit.
"We went to Odessa to meet Roy and Claudette (Orbison's first wife) and it seems like they were staying in her mom and dad's home," Melson recalls.
Following customary introductions, Orbison remarked, "Ray said you've written a song that he wants us to hear."
Claudia, who had been sitting on the bed in the cramped quarters as Melson played "Raindrops," thought it was the most beautiful song she had ever heard.
Afterward, as the four people parted company, Melson paused and said, "Roy, I love your voice."
They were instant buddies.
About six weeks later, Melson was grabbing a bite at a drive-in. It was getting late when a long, green Cadillac pulled up.
"That's gotta be Roy Orbison," Melson muttered under his breath.
"Hey, let's take a ride so we can talk," Orbison suggested to Melson.
As the two men rode around Odessa, Orbison made a prediction that would prove to be all too true.
"You write a pretty good song," Orbison told Melson, "and I write a pretty good song. If we put all that together, I bet we could write a blockbuster."
"Let's do it," replied Melson.
Melson had confidence in his own musical ability, but he also sensed the untapped potential in Orbison's voice.
"After I met Roy, I thought we'd make it," Melson says now of his chance to launch a career in the music business.
In those days, it was Melson who was making money with his music because Joe Melson and the Cavaliers were playing high school dances, night clubs and they even had their own show on KMID-TV. At times, Melson would ask Orbison to play with the Cavaliers just to help his friend make ends meet. Meanwhile, Melson was already transforming Orbison's singing style.
"I had created a swing in my phrasing," explains Melson, "that keeps you up when you're sad. I thought that's how music should go."
Orbison was impressed and began letting go of his rockabilly roots.
"I tried to get Roy familiar with a different style, with more classical phrasing," Melson says.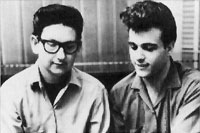 Their first successful collaboration was "Uptown," which may be the first example of what Melson calls "pretty rock married to a beat." That song came about when Melson came up with a catchy, classical riff on guitar. As he played the notes over and over a few times, Orbison was listening in the next room and called out, "That's really an uptown melody...let's write it."

"And we did," Melson remarks.

The best writers are courageous enough to offer up words that are indelibly etched in a dark place on their soul. "Only the Lonely" was a true story, as was "Crying."

"That came out in the song," says Melson.

Melson has said that Orbison's voice was "honest...always believable."

Those same characteristics describe Melson's lyrics. He remembers the helplessness of love slipping through his fingers that inspired him to write a song called "Cry" which would later be reworked into "Only the Lonely."

"She was driving a green Cadillac coupe," remembers Melson. "Maybe that's one reason I loved her. But when I saw her leave that night, I knew it was over."

As he stood there with his heart sinking, a phrase came to Melson, and then another.

"I thought, 'only the lonely...there goes my baby,'" recalls Melson.

The rest is music history.