Columnists
Let's Reminisce: Christmas memories
Dec 26, 2017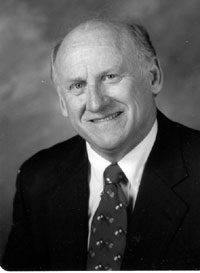 In more than 25 years of listening to elderwriters sharing reminiscences, I have noticed that the Christmas season is often the setting for unforgettable childhood memories. They are as precious as gold nuggets or polished gems.

The matriarch of a large family recalled how the Christmas dinner had to be served in several locations: the adult table in the dining room, the breakfast room for the teenagers, the kitchen bar for the little tots, and the remainder eating at the kitchen table. During the war years there were guests from many parts of the world.

One TOS writer who lived more than a century treasured a tiny cup-and-saucer set she had been given at a school Christmas program around 1915. What made it special was her memory of getting there: her grandfather hitched his team of horses to a wagon, they all piled in and jostled their way to the country schoolhouse.

Others recall a family tradition of celebrating Christmas by traveling to the home of the childrenís grandparents on Christmas Eve. Only when all children were asleep did adults put up the cedar tree and other decorations.

Can you imagine the magical feeling experienced by a child waking up on Christmas morning to find a beautiful tree that had appeared overnight, complete with gifts delivered by Santa Claus?

On the other hand, one gentleman remembers the unfortunate year when days of rain on muddy roads made the Christmas Eve journey very doubtful. Then Papa came up with a brilliant solution. He had a sled the horses could pull, and he placed the wagon box on top of it. With warm lap-robes to shelter them from the cold, the little family set off through the woods.
Then Papa decided he wasnít sure he had securely locked up the corncrib. He was obliged to leave Mama and the children alone in the dark woods while he briskly walked back to make sure. It should be no surprise that 80 years later his then five-year-old son could revisit his anxiety on that Christmas Eve long ago.

Around 1930 two little girls discovered something amazing a week before Christmas: new toys in the smokehouse. A quick-thinking mom advised them that she felt sure Elves from the North Pole had stashed them there. Moreover, this wise adult had heard that children who meddled in Santaís business would receive nothing good on Christmas morning. Mystery solved and lesson learned: stay away from that smokehouse.

Often a child was amazed to receive a gift that had been seen and coveted but seemed too expensive. Somehow a parent knew the childís desire and managed to find a way to pay for it. One TOS writer received a suede-fringed jacket for Christmas in 1946, and sixty years later she still remembered how much it cost.

Coming from a large family, I have memories of a very orderly system of taking turns opening gifts on Christmas morning. But there always came a point when chaos ensued and almost inevitably some important tag or leaflet disappeared amid the wrapping paper.

At least one adult would lose patience as the trash had to be sorted a couple of times. Incidentally, these little episodes occurred after WWII, when wrapping paper was cheap and plentiful.

Iím sure you are already remembering your own little nuggets and gems of Christmas past. The scenes we can revisit at will with the mindís eye easily surpass all the digital photos and movies that will be made this holiday season.

Jerry Lincecum is a retired Austin College professor who now teaches older adults to write their autobiographies and family histories. Email him at jlincecum@me.com.