Columnists
Let's Reminisce: Hope for the New Year
Jan 2, 2018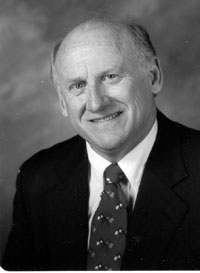 As I wrote five years ago, anticipating the New Year always makes me want to think and write about the hope that good outcomes can result from evil actions. In this country as well as worldwide, we have witnessed more than our share of deaths and injuries caused by terrorists and others who were wrongly motivated.

The history of my hometown of Sherman provides a precedent. On the morning of May 9, 1930, an enraged crowd gathered around the Grayson County Courthouse, where a black man was being tried for allegedly raping a white woman.

By that evening, nothing remained of the courthouse except glowing heaps of embers and a dark, ghostly frame. Not only had a ghastly lynching taken the life of George Hughes and desecrated his body, but many residences and several businesses in the African-American business district were destroyed. Black residents went into hiding or left town.

A new courthouse was erected a few years later, but memories of the extreme violence and racism endured for a long time, insuring that the African-American businesses and middle class took decades to come back to Sherman.

However, little more than one year later, on Saturday, June 21, 1931, a traveling evangelist named John R. Rice, with the help of volunteers, set up seats on the Sherman courthouse lawn for a series of revival meetings, which began the following day with a large crowd in attendance. With the courthouse square empty, Shermanís city council had given permission for the open-air services.

Coming from Waxahachie, Dr. Rice had read about the tragedy in Sherman and believed it was ready for an evangelistic crusade. On the radio in Fort Worth he called for volunteers to meet him on the courthouse square at an appointed time to build benches and string light wires to the platform.
Handbills were printed and spread by the thousands. The meeting was advertised extensively in the local paper. As crowds continued to attend the revival meetings, soon a number of people were candidates for baptism and church membership. A tank was set up on the courthouse lawn for a baptismal service on Thursday evening, July 28.

Under Dr. Riceís leadership forty people organized the Fundamentalist Baptist Church. By mid-August a lot was purchased, and a month later a big tabernacle (80 x 130 feet) was ready for occupancy. As indoor services replaced the outdoor meetings, the congregation grew to make this church a permanent fixture in Sherman.

Over the years and decades the church has outgrown several buildings and made some name changes, but today as Grayson Bible Baptist Church it remains a vital church with varied ministries. A Texas Historical Marker summarizing its history was dedicated in 2010.

For me the significance of this story is that from the flames of the Grayson County Courthouse and a horrible lynching, some people in Sherman responded to Godís call to build a church that has ministered to untold numbers. In similar fashion, I hope something good can come from the evil that manifests itself in terrorist attacks and other violent events each year.

Jerry Lincecum is a retired Austin College professor who now teaches older adults to write their autobiographies and family histories. Email him at jlincecum@me.com.