Sports
Ector Lady Eagles 43, Irving Universal 40
Jan 6, 2018
Ector -- The Ector Lady Eagles opened District 22-1A with an exciting three-point win over Irving Universal.
In what would turn out to be a pivotal first quarter, Ector opened up a 16-10 lead over the athletic Irving Universal squad. The Lady Eagles led, 26-19, at intermission.
Irving Universal made its move in the third period and whittled Ector's lead down to 34-32 as the fourth quarter got underway.
The Lady Eagles battled in this important district opener and turned back Universal, 43-40, to notch the win.
Irving Universal's Latricia Jackson led all scorers with 12 points, Mya Howard and Elexis McClain were close behind with 11 points each and Alysha Gosey scored six.
Ector countered with a balanced scoring attack led by Stormy Shockley's 11 points. Sunnie Bingham put up 10 points, Montana Johnson knocked down nine points, Destiny Whitburn scored seven, Saakshi Pandey finished with four points and Mary Salazar had two points.
With the victory, Ector moves to 17-4 on the season and 1-0 in district. The Lady Eagles travel to Savoy on Tuesday as District 22-1A competition continues.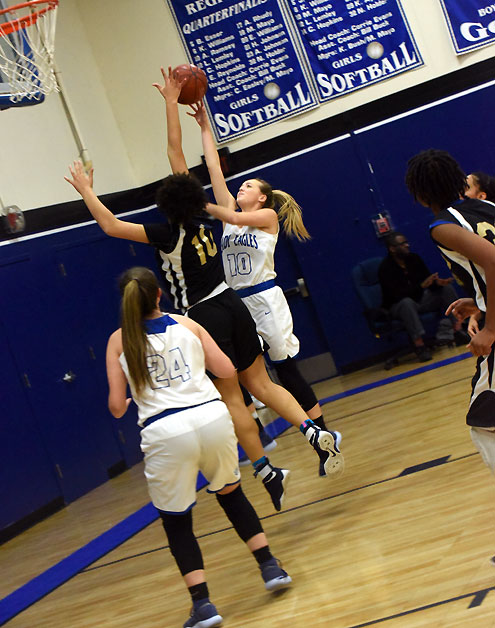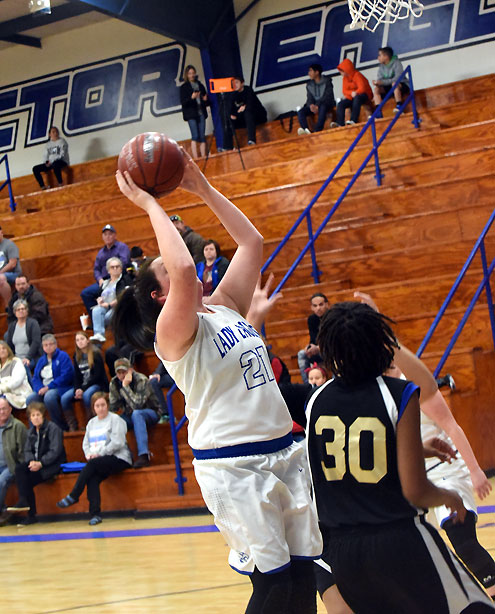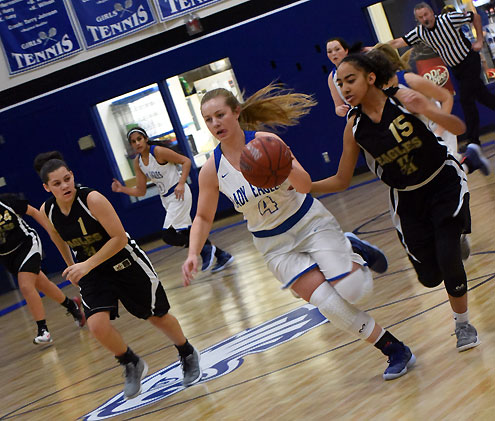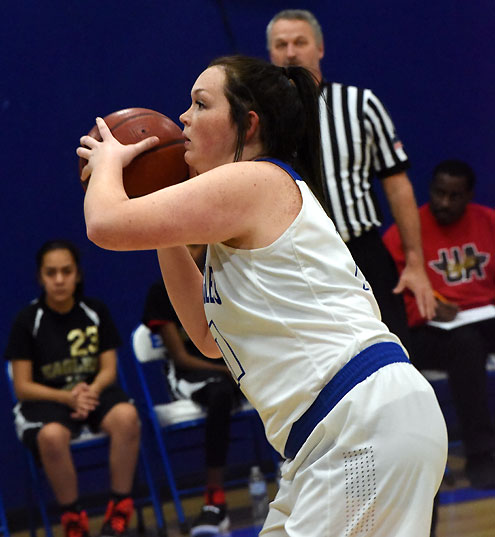 photos by Allen Rich