Obituaries
Richard Wesley Campbell
Jan 6, 2018
Bonham, Texas -- A memorial service for Dr. Richard Wesley Campbell, 83, of Bonham, Texas will be held at 2:00 p.m. Wednesday, January 10, 2018 at First Baptist Church in Bonham with Rev. Chase Hinson officiating. The family will receive friends beginning at 1:00 p.m. on Wednesday, prior to the service at First Baptist Church – Bonham.
Dr. Campbell received his Bachelor's degree in Education at the University of Texas, Austin; his Master's degree from University of North Texas; and his Doctorate in Educational Administration from Nova University. He retired from the Dallas Independent Public School System in 1991 where he served as a teacher and principal for over 34 years. He was a member of Texas Retired Teachers Association. Richard was a Deacon at First Baptist Church, Bonham and served in numerous capacities at the church, including a beloved Sunday School Teacher. Richard also taught Sunday School classes at the State VA Hospital.
Richard liked to travel, teach young minds and nurture others. He also really enjoyed his morning coffee group. Richard was a dedicated family man and husband and enjoyed spending time with his grandchildren. He loved the Lord and lived everyday serving Him.
He was preceded in death by his parents. His son, Marshall Campbell, followed him in death on January 6, 2018.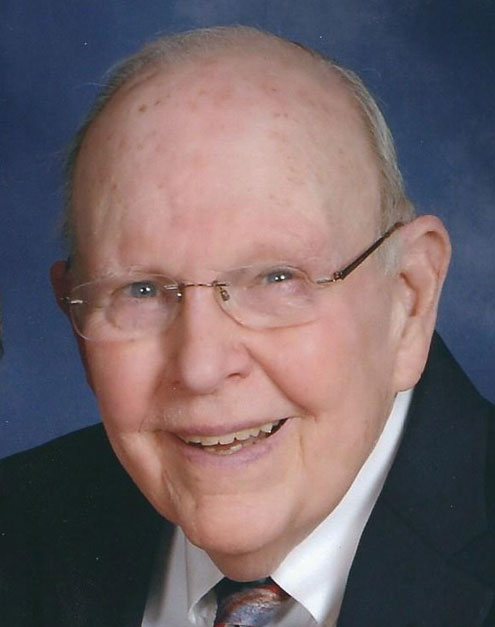 Surviving are his wife of 60 years Frances Sexton Campbell of Bonham, TX, son, Carter Campbell and wife Mara of New Florence, MO; daughter-in-law, Susan Campbell of Bonham, TX, brother David Campbell and wife Gwen of Longview, TX; sister-in-law, Betty Carter of Abilene, TX, sister-in-law, Dr. Leah Raye Mabry of Austin, TX; 10 grandchildren and 2 great-grandchildren.
Memorials in lieu of flowers may be made to the First Baptist Church, Bonham, TX.
An online guestbook is available at www.wisefuneralhome.com