Columnists
Let's Reminisce: Unexpected benefits
Jan 16, 2018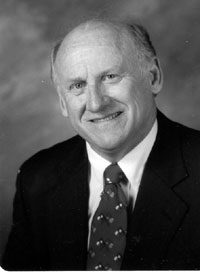 Several years ago I wrote a column about unintended consequences. In working with older adults who writing their life stories, I have heard many anecdotes about this subject. Closely related is another common experience: unexpected benefits. For example, when I accepted a part-time job at Texas A&M in the summer of 1960, my only expectation was that I would earn a few dollars each week to help pay my college expenses.

The emphasis was on "few," because as a bellman at the Memorial Student Center, my pay was 55 cents an hour. At that time the federal minimum wage was 95 cents, but since I might receive an occasional tip for carrying the bags of someone staying in the Guest Rooms, the college could discount my hourly wage by 40 cents. As a country boy who had often worked for little or no pay, I welcomed the hourly wage offered by the MSC. Moreover, I was promised a raise of 5 cents an hour every semester as long as I kept the job.

My modest expectations fulfilled, I kept the job until I graduated and moved on to graduate school at Duke University. What I didn't expect and wasn't smart enough to appreciate at the time were the fringe benefits I received from this job in the form of role models and mentors. They contributed more to my education than most of the professors whose courses I took. To start with, there were four strong women, department heads for the MSC, whose offices were directly behind the Main Desk where I worked.

Mrs. Holland was my supervisor and the person who hired me. Her responsibility was the staff of the main desk and the 66 guest rooms in the MSC. Adjacent to her was Mrs. Black, responsible for the MSC food service personnel and menus. Her assistant was Mrs. White, who ran the food service after 5 p.m. To quote one of my coworkers, "Mrs. Black by day; Mrs. White by night." Then there was Mrs. Keel, who needed infinite patience to stay on top of the complex scheduling of MSC facilities.

Observing how these women carried out their roles and kept the MSC humming gave me some insights into ways of getting along with all kinds of people and being productive under pressure. I can picture each of them in my mind and think of specific anecdotes to illustrate things I learned from them.

For example, there was the day I disconnected A&M President Earl Rudder from an important phone call. The MSC had a barbershop in the basement, and General Rudder got his haircuts there. On this occasion he had left word at his office to transfer to the barbershop a call he was expecting. One of my responsibilities was tending the switchboard when the regular operator was on break, and this was early in my tenure when I was relatively inexperienced. I pulled the wrong plug, and soon the General himself came upstairs to vent his anger. However, when he learned the villain was just a student worker and an apologetic freshman at that, his temper cooled. As I talked to Mrs. Holland afterward, instead of firing me she suggested I see this incident as a learning experience and become more careful about taking care of the switchboard.

Even more beneficial to me was the Director of the MSC, Mr. Stark. Known as a tough taskmaster, he encouraged good workers. He persuaded me to get involved in MSC student programs, like the Great Issues committee and the annual Student Conference on National Affairs. In my senior year I became president of Great Issues and hosted author William L. Shirer, whose book The Rise and Fall of the Third Reich was then a bestseller. I even got to fly to Dallas (as a passenger in the private plane of an MSC supporter) to meet Mr. Shirer and accompany him to College Station. More than any professor, Mr. Stark was my mentor.

When he learned I was going to Duke for graduate study, Wayne Stark wrote a letter of recommendation to the head of their student union that earned me a part-time job there. I could tell you things I learned from my student jobs at Duke, but hopefully you are already thinking back over your own life story and its "unexpected benefits."

Jerry Lincecum is a retired Austin College professor who now teaches older adults to write their autobiographies and family histories. Email him at jlincecum@me.com.