Sports
Dodd City Lady Hornets 78, Tioga 9
Jan 9, 2018
Tioga -- Paige Granstaff's game-high 29 points led four Lady Hornets in double figures as Dodd City moved to 24-1 with a 78-9 rout of Tioga.
Dodd City led 31-3 after the first quarter and 52-4 at the half before coasting to a 69-point win on the road.
Joining Granstaff in double figures were Journie Hilliard 12 pts.), Dani Baccus (11 pts.), and Abby Weeks (10 pts.).
Delaney Pilliod scored seven, Marissa Mills finished with four points and Cassandra Woodlee had three points.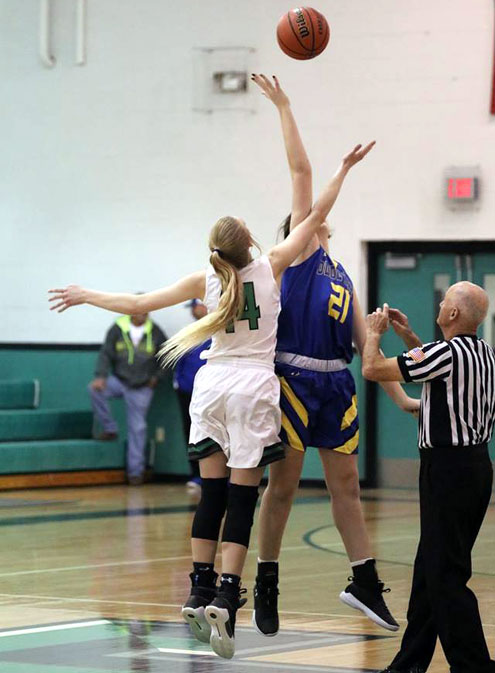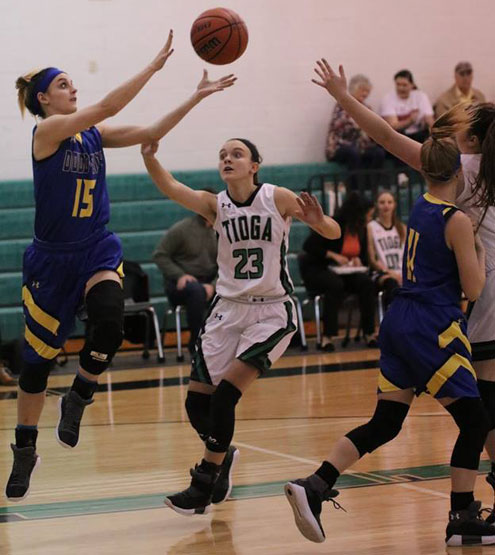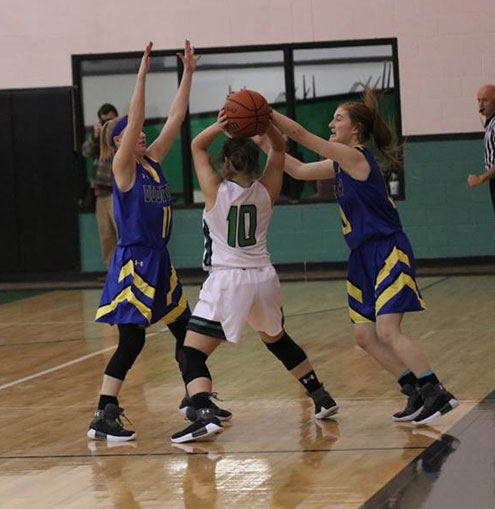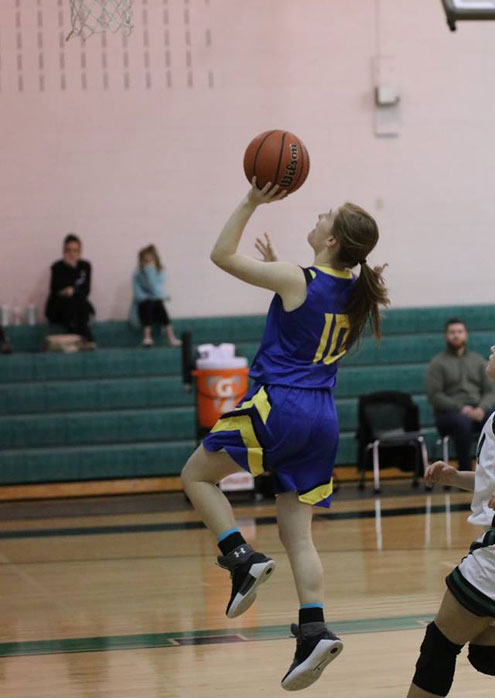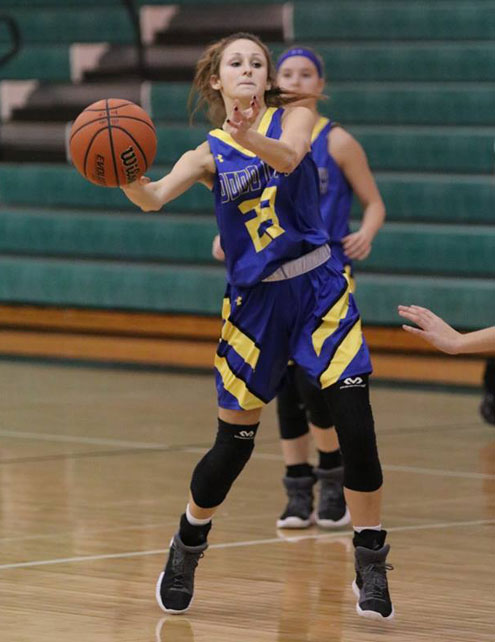 photos by Melissa Brent