Obituaries
Bittie Sue Whitley
Jan 11, 2018
Bonham, Texas - Funeral services for Bittie Sue Whitley, 75, will be held at 1:00 p.m. Saturday, January 13, 2018 at Living Word Church of God in Bonham, Texas, under the direction of Wise Funeral Home. Burial will follow at Grove Hill Cemetery in Leonard, Texas. Bittie passed away January 9, 2018 at Texoma Medical Center, Bonham, Texas.
Bittie was born on August 23, 1942, the daughter Ray Elmer Elledge and Penny Beatrice Ferguson Elledge. She married William Aaron Whitley on May 24, 1964 in Temple, Texas. Bittie was a member of the Bailey Bible Baptist Church in Bailey, Texas. She was a God fearing, Christian woman. One of her favorite hobbies was playing bingo. She also enjoyed spending her time gardening.
Bittie valued her pictures; her home was adorned with several. But the most important role in Bittie's life was being a mother, grandmother, and great grandmother. She was a loving mother and will be most ardently missed.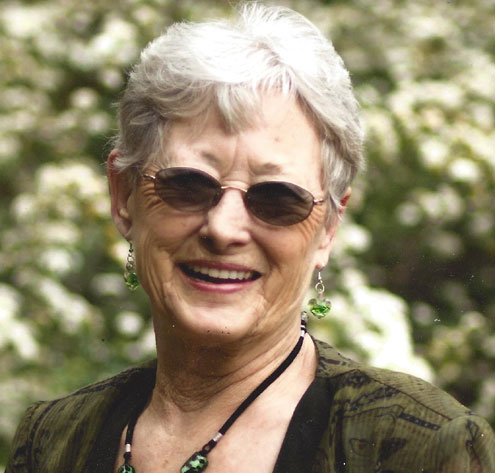 Bittie Whitley is preceded in death by her husband of 32 years, William Whitley; her parents; her son, Roy Whitley; brothers, Donald Elledge, Billy Elledge, and Dewayne Elledge; and sisters, Maudie Dyson and Marggie Wiggins.
Bittie is survived by her daughter, Sherri Ramirez and husband Rudy of Ector, Texas; son, Larry Whitley and wife Teresa of Trenton, Texas; sisters, Rosie Tubb of Leonard, Texas and Betty Hunt and husband Joe of Bailey, Texas; brother, Arthur Elledge of Plainview, Texas; grandchildren, Colton Whitley, Dalton Whitley and wife Madison, Tonia Barnes and husband Jonathan, and Tawanna Baker and husband Kevin; 6 great grandchildren, 2 great great grandchildren, numerous nieces and nephews, extended family and friends.
Pallbearers will be Colton Whitley, Dalton Whitley, James Hunt, Jason Hunt, Gary Don Tubb, and Michael Hunt.
Honorary pallbearers will be Tom Hunt and Jimmy Tubb.
The family will receive friends at Wise Funeral Home on January 12, 2018 from 5:00 p.m. to 7:00 p.m.
Online guest register at www.wisefuneralhome.com