Local News
Corps issues permit to construct Lower Bois d'Arc Creek Reservoir
Feb 3, 2018
Lower Bois d'Arc Creek Reservoir (LBCR)
TULSA – The U.S. Army Corps of Engineers (USACE), Tulsa District (SWT), issued a Department of the Army (DA) permit today to the North Texas Municipal Water District, to authorize the construction of the proposed LBCR project in Fannin County, Texas.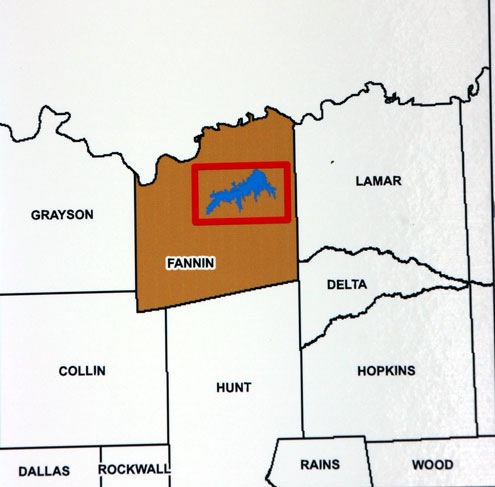 For additional information on the Environmental Impact Statement and the DA Record of Decision, please visit our official website at:
http://www.swt.usace.army.mil/Missions/Regulatory/Tulsa-District-Environmental-Impact-Statements/.
Additional inquiries regarding the approval of the LBCR project should be directed to the USACE-SWT point of contact listed above.
For questions specific to the construction or eventual operation of LBCR, please contact Ms. Janet Rummel at the North Texas Municipal Water District at (469)-626-4308.