Local News
Bonham Public Library proud to be a part of Family Place Libraries network
Mar 4, 2018
Bonham – The Bonham Public Library, is proud to be a part of the Family Place Libraries network for the first year. Family Place Libraries are a national initiative to expand the role of the children's services in public libraries. The goals of Family Place are to strengthen the library's role as a resource, in early literacy and learning, healthy child development, family support, and to help parents become their child's first and continual teacher. The core elements of Family Place include specialized training for library staff, the creation of an early childhood space, and the development of special programs in collaboration with local community agencies.
The centerpiece of the Family Place Library is the parent/child workshop, the Play & Learn Time. Our Play & Learn Time is a five-week program for children ages 1-4 and their parents/caregivers. Families will come to a room filled with toys that encourage creative play and learning. There will be community resource professionals who can provide information and answer concerns on topics related to early child development. This program will begin this spring on April 18 at 10:00 a.m. and will run through May 16. There will be refreshments. We are looking forward to having this for this first time this spring.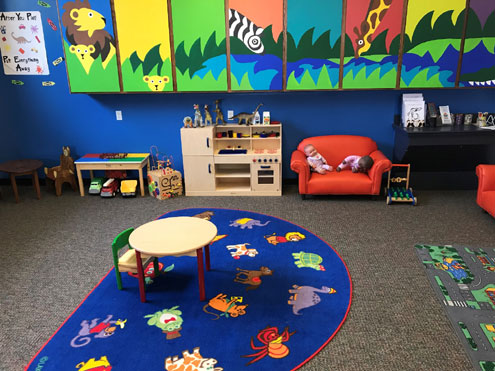 Play & Learn Time dates:
Wednesdays at 10:00 a.m.
Week 1: April 18: Program Introduction and Early Literacy
Week 2: April 25: Nutrition
Week 3: May 2: Child Development
Week 4: May 9: Speech, Hearing, and Language Development
Week 5: May 16: Music, Play, and Health
Attendance at all five sessions is not mandatory, but spaces are limited.
Please register by registering online at bonhamlibrary.net, coming to the library or calling 903-583-3128. You can even e-mail us at bonlibstaff@gmail.com.
The Bonham Public Library Family Place Program is made possible in part by a grant from the Institute of Museum and Library Services to the Texas State Library and Archives Commission under the provisions of the Library Services and Technology Act (2015).