Obituaries
David 'Shorty' Lynn Polk
Feb 4, 2018
Ector, Texas -- David "Shorty" Lynn Polk of Ector, Texas, entered his Heavenly Father's arms surrounded by his family on Saturday, February 3, 2018.
David was born on April 1, 1952, in Bonham, Texas to John Lee and Imogene Polk. He was the third youngest of six siblings. David met his soul mate JoAnn Hunter at the ripe age of thirteen. The two courted "going together" for five years and united in matrimony on Saturday, May 28, 1970, and have three children, John Joseph Polk, Barbara Jean Polk, and James Lynn Polk. They were married two days after JoAnn turned eighteen because she promised her daddy she would wait until that day.
David had a career and passion for driving semis delivering consumer goods to customers across the country. His pastime was watching NASCAR, attending dirt track races at Grayson Motor Speedway during the summer, summer lake recreation, and weekend grilling and campfires surrounded by those whom he loved.
He loved completing weekend projects his brother-in-law Robbie Hunter would assign him and wanted nothing in return but the satisfaction and approval on Robbie's face.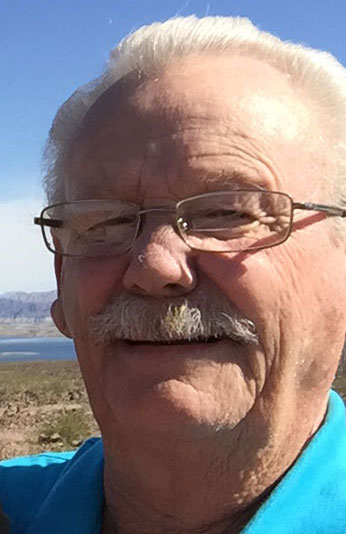 David "Shorty" Polk is survived by JoAnn Polk, his beautiful and loyal wife of 48 years; son, John Polk and his wife, Stacey Polk; daughter, Barbara Polk and wife Nicole Long, James Polk and wife Tonya Polk. David is blessed with eight grandchildren: Mathew Polk and his wife Morgan Polk, their daughter Aubrey(great-granddaughter) Ethan Garcia, Zoe Polk, David Garcia, Garrett Polk, Patrick Polk, Adalynn and Briana Polk. David is also survived by sister Sherrie Smith and her husband Joe Tom Smith; brother, John Polk and his wife Gwen Polk; brother, James Polk and his wife Renee Polk; and sister Janie Pritchard and her husband, Tommy Pritchard. He also leaves behind an abundance of family and friends that he loved and cherished.
A celebratory memorial service, followed by a meal, will be held at the Ector Baptist Church on Tuesday, February 6 from 4:00 p.m. – 6:00 p.m. Please feel free to arrive early to mingle and share your story of a wonderful and beautiful spirit that will be dearly missed.