Obituaries
Marcy Bowman Lykins
Feb 7, 2018
Celina, Texas -- Marcy Bowman Lykins was born on August 23, 1969 in Tecumseh, Michigan. She won her battle with breast cancer on Monday, February 5, 2018 when she stepped into the presence of her Lord Jesus. She was the third daughter of Steve and Mary Bowman.
Marcy spent her childhood days in Clinton, Michigan until her family moved to Tomball, Texas at the end of her sixth grade year. Marcy graduated from Tomball High School in May of 1987 and then received a Bachelor's Degree in Psychology from Texas A&M University in May of 1991. She went onto receive a Masters of Education Degree from Stephen F. Austin in August 1999. Marcy was passionate about bi-lingual education, having become fluent in Spanish through her high school and college education.
On June 21, 1986 she went on her first date with the love of her life - Kevin Lykins. They would spend the next 31 years of their life by one another's side. They were joined in marriage on December 28, 1990. Marcy and Kevin had 3 children together as well as years of laughter and ministry. She loved her Lord Jesus, loved serving in children's ministry and mission work in Mexico. She loved teaching and the community of Celina. She was the 2014 Celina Teacher of the Year.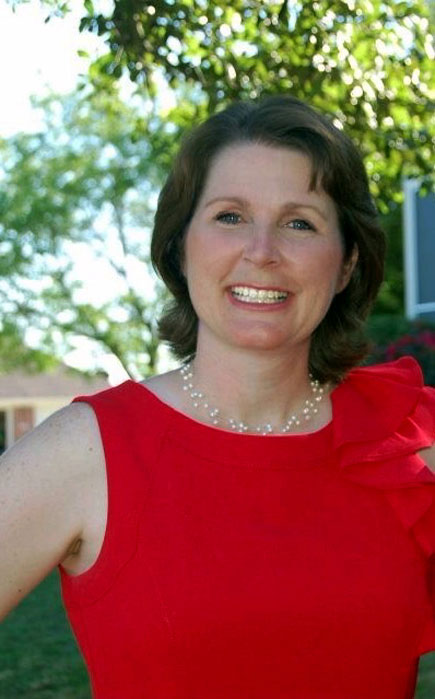 Marcy is survived by her husband of 27 years Kevin Lykins, the Pastor of FBC Celina; her daughter, Delaney Lykins Lohmann and husband Landon of Texarkana; Jake Lykins of Celina and fiancé Brittainy Tomlin of Frisco; Ellie Lykins of Celina, TX. Her Father and Mother Steve and Mary Bowman of Conroe, TX; Amy Bowman Fuqua and her husband Russell of Argyle; Beth Bowman Pavlas and husband Lance of the Woodlands, TX. Nancy Bowman Dockal and husband Jimmy of Southlake, TX; and a host nieces and nephews; family and friends.
The family will receive friends from 6:00 p.m. to 8:00 p.m. at the First Baptist Celina, Thursday, February 15, 2018. A memorial service will be held Sunday, February 18, at 2:30 p.m. at the Celina High School Gymnasium, with Dr. Allen Reed of Nacogdoches, Texas officiating.
In lieu of flowers, please send donations to First Baptist Celina for the Children's Renovation.
Services are under the direction of Scoggins Funeral Home & Crematory, 637 W. Van Alstyne, Pkwy. 75495. 903-482-5225. You may sign the online register book at www.scogginsfuneralhome.com.