Sports
Leonard's Alyssa Davis signs with Centenary College of Louisiana
Feb 8, 2018
Leonard -- After playing a prominent role in the success of the Leonard Lady Tigers volleyball team, Leonard senior Alyssa Davis will be taking her game to the next level.
On Wednesday, February 7, Alyssa signed a Letter of Intent to play volleyball at Centenary College of Louisiana.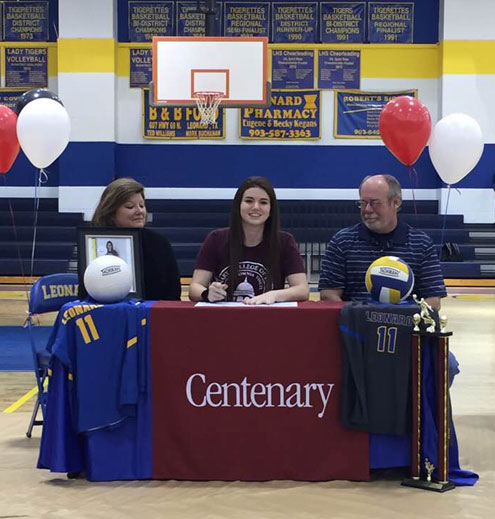 Alyssa Davis signs with Centenary as her mom, Leonard High School head volleyball coach Lisa Davis and father, Scott Davis, look on.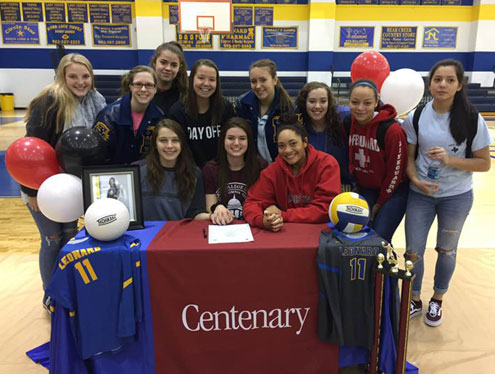 Alyssa Davis, surrounded by the Leonard Lady Tigers </center<