Lifestyles
Laurie McClain to perform at Harmony House Concerts March 11
Mar 11, 2018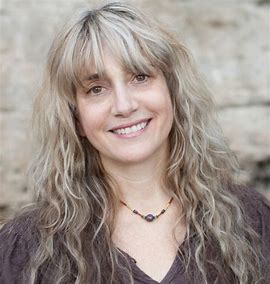 Fannin County, Texas -- On Sunday, March 11, 2018, 4:00-6:00 p.m., Laurie McClain, singer-songwriter, will be performing right here in our living and dining room at Harmony House.

Read about what others have to say about Laurie's talent and gigs below:

"Laurie has got to be from another planet. I've never met anyone — except maybe Richie Havens — who is so open-hearted and full of love for humanity, yet who appears to experience life on a different plane than everybody else. Her music is as innocent as it is informed by experience, as playful as it is rooted, and as detail-oriented as it is grand in scope. Lucky for the rest of us, she's translated her Earthly experience onto record, and called it 'Ascend'." ~ Devon Sproule

"Laurie's voice has a raw, genuine classic folk resonance that pulls you into every song." ~ Singer Magazine

Visit her website, http://www.lauriemcclain.com, to listen to songs, to watch Youtube videos, and to learn more about her outstanding career.

Laurie will perform two 45-minute sets with a 30- minute intermission for guests to mingle — graze from tables filled with snacks, get acquainted further with this lovely artist, or just take a potty break! Harmony House hosts Faye and Scott will provide bottomless cups of real coffee, tea, and assorted organic fruit and tea punches that have no sweeteners added, in addition to assorted cheeses & everybody's favorite crackers. Guests are asked to bring whatever finger food they'd like to share with others. (Tables will be provided throughout the house for these 'munchies'.) There will be no Potluck Dinner after the show.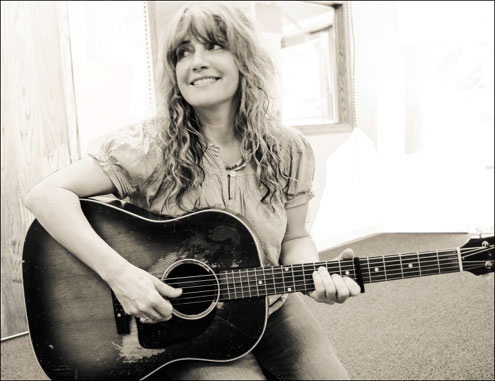 Call for Reservations, 903-583-2661, ASAP. If we're not waiting by the phone for your call, leave your name, contact info (e-mail preferably), and the number of reservations desired. The suggested reservation donation is $15 per person. To prepay, please make out checks to Laurie McClain and mail to Faye Wedell, P.O. Box 812; Bonham, TX 75418, to be received by Wednesday, March 7. If you need to cancel, your check will be returned if you cancel by the same date. Guests may pay at the door but, if you make a reservation, please be respectful of the performing artist and us, your hosts, by showing up. Payment will be expected unless there is sickness or a family emergency.
Harmony House Concerts is located on Wildscape Acres, about 10 miles North of Bonham, TX, and about 65 miles NE of the Dallas metroplex. Directions will be given, if needed, once you make your reservations. We've been hosting house concerts in our vintage home (still making renovations and adding new projects for our natural setting) for more than 15 years. You can learn more about our venue and see our 2018 line-up by going to the Harmony House Concerts Group on Facebook. Harmony House has become synonymous with great acoustic music by only the finest performers; with friendship; with memorable experiences, fun, laughter, sing-a-longs; and with hugs. So, come out to our house and we'll have a real good time!
Laurie's bio:
By age seventeen, Laurie landed her first paying gig at a local bar called the Freedom Lounge, where she covered songs by Leonard Cohen, Hank Williams, Neil Young, Bob Dylan, Merle Haggard, Woody Guthrie, Joni Mitchell, John Prine, Kate Wolf, Jackson Browne and others.

Laurie began writing songs at age 18. She played the local clubs in the Lincoln, Nebraska area for over a decade before she began touring on the national folk circuit and playing house concerts, festivals & coffeehouses.

Laurie moved to Nashville, Tennessee in 1997. In 1999, she released her first CD, The Child Behind My Eyes, containing thirteen originals and an a capella version of Gillian Welch's and David Rawlings' "Acony Bell". Laurie's song "Only Four" from The Child Behind My Eyes was chosen for the Hope, Mothers Helping Mothers compilation CD, with proceeds going to a women's and children's shelter charity called Project Hope.

In January, 2003, Laurie released The Trumpet Vine, A Tribute to Kate Wolf. This 14-song CD has 13 Kate Wolf songs plus one song, called "We've Loved Away the Night" that is Laurie's music written for Kate Wolf's lyrics.
In 2009 Laurie released Ascend, a 14- song CD containing all original music written by Laurie. Ascend recently was nominated for four awards, and took 3rd Place in the Just Plain Folks Awards — Best New Folk Album for 2009. The JPF Awards, nicknamed the "grassroots grammys" is the largest music awards in history; in 2009 over 42,000 albums were submitted in over 50 genres.
In 2014, Laurie released Live at the Purple Moon 1995 from a live recording made at the Purple Moon Coffeehouse in Lincoln, Nebraska, containing ten original songs.
"Laurie's voice feels like my favorite moisturizer. It sinks in quickly and starts to heal. Her songs go deep and they stay with you."
~Suzy Bogguss