Sports
Ector Eagles clinch district title
Feb 9, 2018
Ector -- The road to the boys championship in District 22-A ran through Ector this year, where the Ector Eagles and Irving Universal Academy squared off Friday night.
The Eagles came into the game a perfect 6-0 district mark, while Irving Universal's only loss came at the hands of Ector, so a loss by the Eagles could have resulted in the two teams being tied for the top seed.
Devaiare Patterson wasn't going to let that happen.
The only senior on a young team, Patterson hit three triples late in the game and led Ector to a 56-47 win with a team-high 17 points.
Ector had a 30-22 advantage at halftime and quickly stretched its lead to 37-24 early in the third period, however a tall Irving Universal team put together a 12-0 run to whittle Ector's lead down to 37-36 going into the fourth quarter.
Irving Universal slipped in front, but Patterson hit a three-pointer to give Ector a tenuous 40-38 lead. Irving pulled back in front. This time it was Garen Norwood with a key basket as the Eagles reclaimed the lead, 42-41. Irving Universal answered with a dunk at the other end. Patterson came through with another triple. Austin Earl also had a clutch three-pointer and a disciplined Ector team calmly collected free throws in the final moments of a 56-47 victory.
When asked what made the difference in the biggest game of the year in District 22-A, Ector head coach Blake Turner had a two-word response.
"Senior leadership," Coach Turner remarked as he nodded in the direction of his one senior, Devaiare Patterson. "He knocked down the big shots all night long."
In addition to Patterson's 17 points, Austin Early scored 16, Garen Norwood put up seven points, Joey Grijalva had six points, Kyrin Beach finished with five points and Noel Cannaday contributed four points.
Irving Universal's Jacob Slade led all scorers with 18 points and Jamal Gaines finished with 14 points.
With the victory, Ector moves to 7-0 in district and 27-6 on the season.
The Eagles close out District 22-A action at Savoy on Tuesday.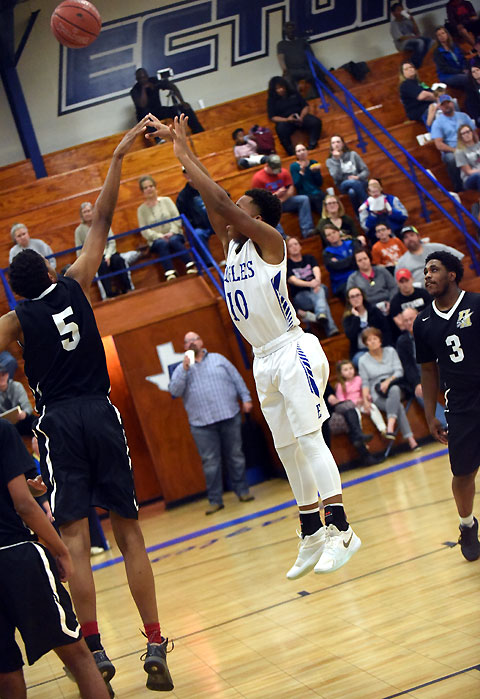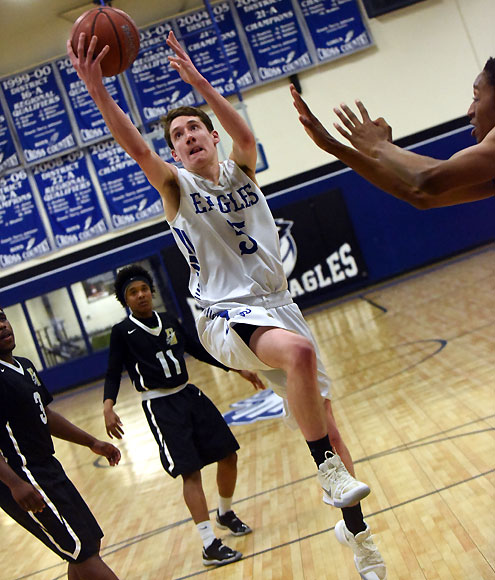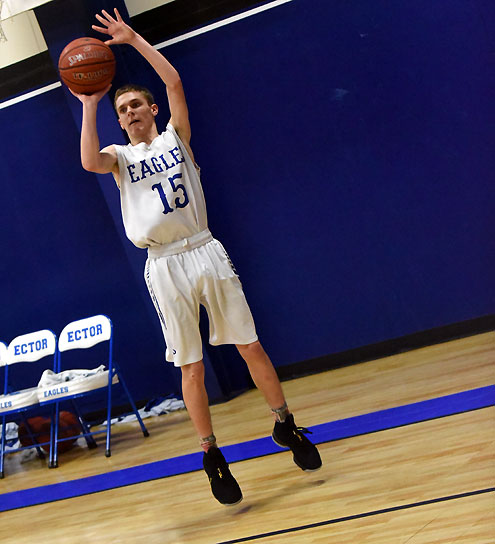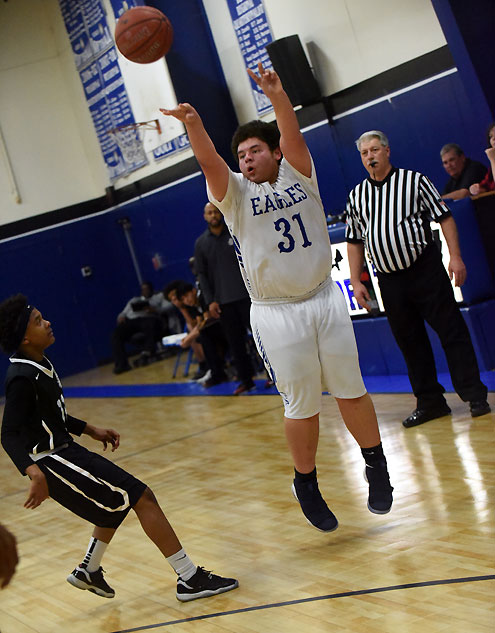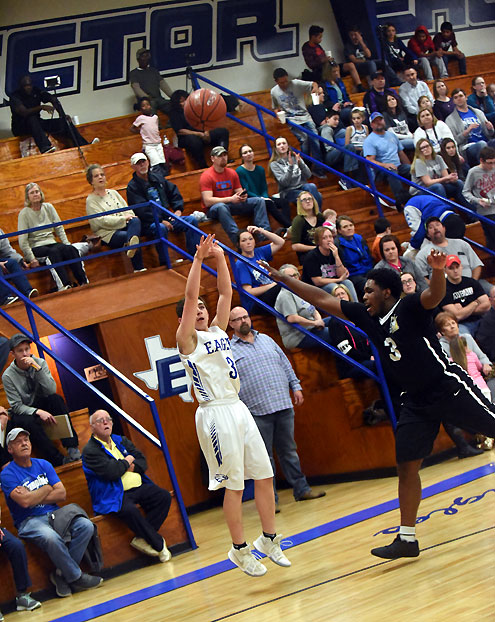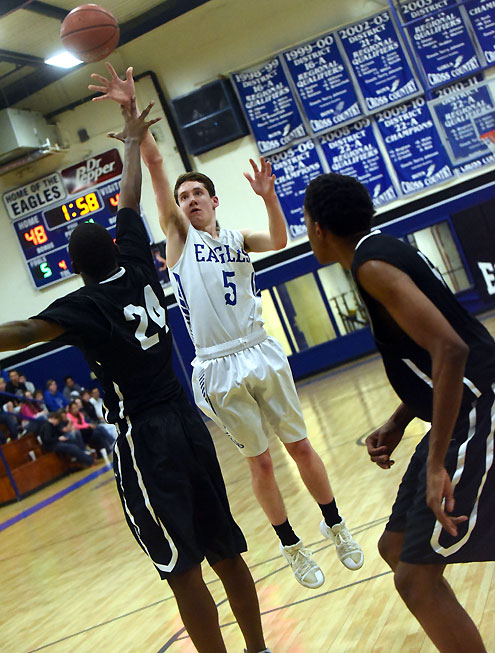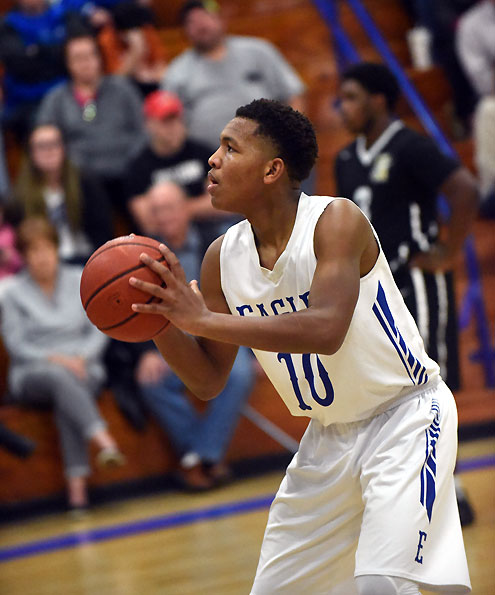 photos by Allen Rich