Sports
Bonham High School tennis competes in Anna Invitational
Feb 12, 2018
Bonham -- The Bonham High School tennis team competed in the Anna Invitational this week. Boys competing this week were Marco Avalos, Daylon Kinkade and Austen Somerville. Avalos and Kinkade faced tough opponents in boys doubles and dropped their three matches.
Austen Somerville kicked off his first tournament as boys singles champion. Somerville won with scores of 8-1, 8-2, 8-3, 6-2 & 6-6 with a 7-5 tie breaker in the final set.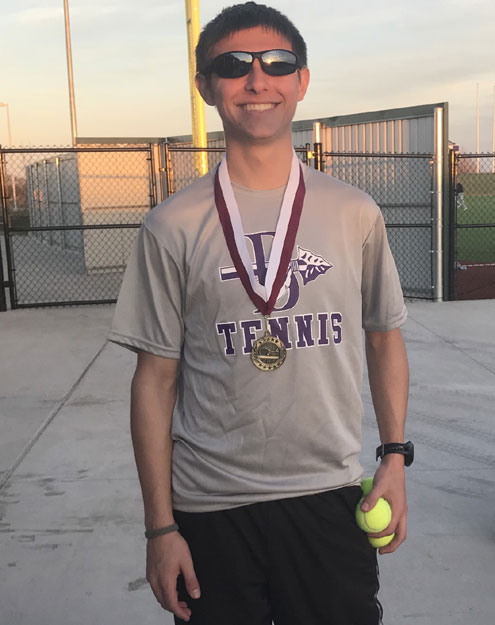 Austen Somerville
The girls competing this week were Abigail Dawson and Reese Davis both competing in girls singles. Dawson faced tough opponents and dropped her first 3 matches of the season.
Reese Davis dropped her first match of the day, 4-8, and then went unbeaten the remainder of the tournament. Davis was the silver bracket girls singles champion with scores of 8-0, 8-6 and 8-1.
It was a great first tournament for Bonham tennis.
Reese Davis