Obituaries
Jonathan Anzaldua
Feb 12, 2018
Bonham, Texas -- Funeral services for Jonathan Jacob Anzaldua, 48, of Dodd City, Texas will be at 10:00 a.m. on Friday, February 16, 2018 at Cooper-Sorrells Funeral Home Bonham, Texas. Bro. Jonathan Smith will officiate. Interment will be held at 2:00 p.m. at Tishomingo Cemetery in Tishomingo, Oklahoma. Mr. Anzaldua passed away on Friday, February 9, 2018 at Texoma Medical Center Hospital Bonham, Texas.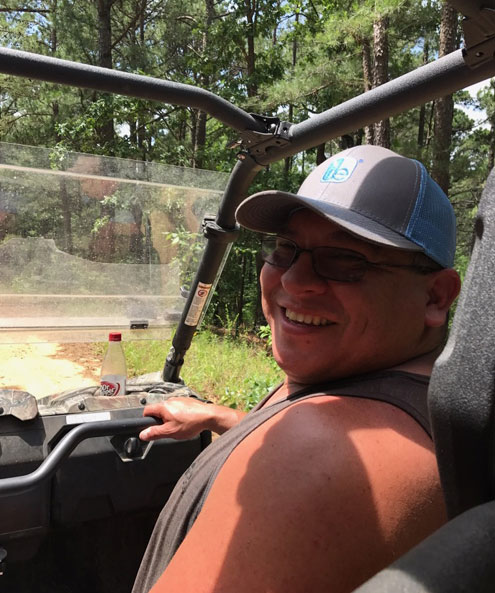 Jonathan Jacob Anzaldua was born on March 8, 1969 in Talihina, Oklahoma to Johnny and Sharon (Gray) Anzaldua. He married Angela "Treece" (Cole) Anzaldua on August 20, 1997 in Hot Springs, AR. Jonathan had an Associate's Degree in Electronics Technology from Murry State College and was an electronics tech for Globitech of Sherman where he has worked for the last 10 years. He loved family and spending time with them. He liked golf and enjoyed cooking on the smoker. Jonathan was a member of the Choctaw Indian Tribe.
Left to cherish his memories is, wife, Treece Anzaldua and son, Quinton Anzaldua of Dodd City, TX; sister-in-law, Sydnee Ulmer and husband Alex; brother-in-law, Corey Cole and wife Carey; mother-in-law, Leslie Horton of Dodd City, TX; father-in-law, John Cole; bonus father-in-law, Mike Horton; aunts, Judy Smith and husband Jonathan, Caroline Needham and husband Ronald; uncle, Garvin Gary; and aunt, Evelyn Standifer.
He is preceded in death by his mother, Sharon Anzaldua; uncles, Johnny Gray and Joe Gray; and aunt, Betty Senterfit.
Serving as pallbearers will be Corey Cole, Mark Green, Alex Ulmer, Joe Keitz, Earl Russell and Bradley Needham.
Family visitation will be held on Thursday, February 15, 2018 at Cooper-Sorrells Funeral Home Bonham, Texas from 6:00 p.m. to 8:00 p.m.
To convey condolences or sign an online registry, please visit www.coopersorrells.com