Columnists
Crow's-Feet Chronicles: You can't take it with you
Feb 26, 2018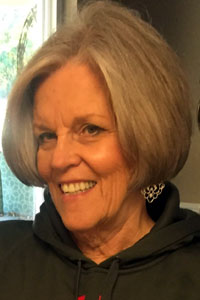 Our genealogy started with Adam saving apple cores and fig leaves. . . Ben Hur stockpiling chariot ball bearings . . . King Arthur hoarding shattered shields . . . George Washington stowing splintered false teeth . . . Daniel Boone squirreling away frayed coonskin cap tails . . . to us today, keeping twenty-five years of Family Circle magazines.

Mankind increased by begat. The Scriptures are full of: "And Ahaz begat Jehoadah, and Jehoadah begat Alemeth and Zimri, and Zimri begat Moza . . ." This goes on for pages and pages and book after book and is called genealogy---lineage. Junk multiplication seems to follow the same pattern. "Jethro begat a 2001 Dodge truck, the Dodge truck begat a trailer to tow, the trailer begat a speed boat, the boat begat a set of water skis, the water skis to pull Cousin Chubs begat a larger motor in the boat, the larger motor begat a bigger trailer, the bigger trailer begat a bigger vehicle, the bigger vehicle begat a bigger expense, the bigger expense . . . a family fight."

My friend Gayle spoke of her late husband Gary's accumulation of tools. "I have looked at about, oh say, 10% of Gary's tools. So far, there are 26 hammers that belonged to him. Now I do not mean to imply, nor should you infer, that I will eventually find 260 hammers. But I suspect there will be quite a few more. And I have a couple of my own to add to the mix. It seems a bit much for the two of us, who generally never got far beyond the strategic planning and demolition phases of our many projects. What causes this tool-collecting disease? I have started---ever so slowly---the task of getting rid of a few of Gary's tools, especially ones that are dangerous or are duplicates/triplicates, etc. When he couldn't find a tool, he'd just go buy another one."

After our father passed away, my brother had the task of clearing out Daddy's workshop. Tim said, "Travis Currin was a man of many turnbuckles! And now I'm a man of many turnbuckles! I found turnbuckles of maybe twenty sizes and plenty of each size. I'm not sure what Daddy was trying to keep together but he could tighten things together with the best of them! Maybe it was his nature to keep things together, which he did well. Last month we moved Daddy's entire collection of turnbuckles to our new home. We had an addition added to the house to make room for all of the turnbuckles! I wouldn't part with any of those darn turnbuckles. I'll just wait for loose neighbors to drop by and I'll tighten 'em up as they leave."

I have commented, "When the Lord comes in the next Millennium, He may ask me for those grocery sacks of baby food jars, the bottoms of all my sons' cut-off Wranglers, or the stack of empty-except-for-the-dirt hanging baskets, retrieved from a long wooden table on the patio that was known as Death Row. Ecclesiastes 3:1-6 says, "There is a time for everything, and a season for every activity under heaven: a time to be born and a time to die, a time to plant and a time to uproot, a time to kill and a time to heal, a time to tear down and a time to build, a time to weep and a time to laugh, a time to mourn and a time to dance, a time to scatter stones and a time to gather them, a time to embrace and a time to refrain, a time to search and a time to give up, a time to keep and a time to throw away . . ."

Well, since you put it that way, Lord . . .