Local News
Brian Hander announces candidacy for Denison City Council-Place 6
Apr 8, 2018
Denison, Texas – Wednesday, February 21, 2018 – Brian Hander of Denison, local pharmacist, Denison Arts Council board member, Grayson County Historical Commission member, and Main Street Advisory Board member, declared his candidacy for Denison City Council today.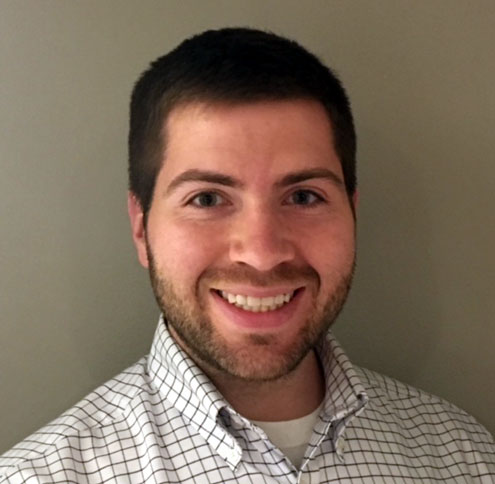 "I am excited and honored to announce my candidacy for Denison City Council," Mr. Hander stated. "Through my work with local boards and my community involvement as a whole, I gained an understanding of the complexities of city government, as well as a deep understanding of the needs of our community as we move into a future full of growth and prosperity.
"Most importantly, the primary role for anyone running for City Council should be to be an advocate for the people of the city. There are many issues that will come before the council in upcoming months and years that will have a lasting impact on our city and ultimately will affect how we grow. Some of these decisions include the proposed hike/bike trail throughout the city, the new growth at Gateway Village and other areas along Highway 75, and the revitalization of our downtown core and surrounding residential neighborhoods.
"Another vital part of being on the City Council should be an active communications link between the people and the city. In my role as a board member on several local boards and church involvement, I am constantly in touch with both citizens and business owners. I am a huge supporter of locally owned establishments and want to be able to champion their needs so that we can ensure success for them as well as the local economy that they help support.
"Because of this experience with a variety of different groups in our city, I have developed a wide range of relationships that I hope to use to bring people together toward common community goals. There are many upcoming projects in Denison that will require the cooperation of many different citizens of our city. My hope is to continue the 'Team Denison' atmosphere and make certain everyone has a voice as we move forward with different city-led projects.
"I believe that there are several criteria that any thriving community should include; such as education, the arts, shopping and recreation. If we want to attract strong companies to our area with better jobs, we must work to enhance and expand these categories to better serve the needs of both current and future residents.
"I'm excited to run a positive campaign and get to meet with citizens to see what challenges we face as a city."
Hander is a 2008 graduate of Denison High School and a 2014 graduate of Southwestern Oklahoma State University College of Pharmacy where he earned a Doctorate in Pharmacy. He is an Eagle Scout from Troop 605 and an active member of Waples Memorial United Methodist Church. He, along with his wife, Erin, renovated an historic home north of downtown Denison and both work as pharmacists for the Choctaw Nation at the Durant Regional Medical Clinic in Durant, OK.
For more information on Mr. Hander, please feel free to contact him at 903-647-1730 or brian.hander@yahoo.com.