Lifestyles
Soups On! And Wine Down at the Creative Arts Center
Mar 13, 2018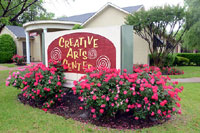 Bonham -- When the Soups On! the fun has begun at the Creative Arts Center. On Friday, March 16, there will be an evening of great soups, wineries and a Readers Theater event - the reading will be a comedy and a great chance to Wine Down from the week. Homestead and Cooley Bay Wineries will be on hand and reservations are required however, tickets will not be sold.

"This is a donation-based event," said Executive Director Lisa Avila. "Our guests love the opportunity to enjoy themselves and have the freedom to donate what they wish to us. For couples or families, this type of event doesn't 'break the bank' and they still have an entertaining evening. But we do need folks to call in their reservations so we know how much soup to prepare."

This event also gives guests the chance to view the MoonDance Exhibit and to do some shopping in the Gallery Gift Shop. For reservations or information, call the Creative Arts Center at 903-640-2196. The comedy reading is rated PG-13 for some language and mild adult material.