Obituaries
Jessie McElroy
Mar 2, 2018
Honey Grove, Texas -- Funeral services for Jessie McElroy, 84, of Honey Grove, Texas will be held on Monday, March 5, 2018 at 2:00 p.m. at Sash Assembly of God, 11330 FM100, near Honey Grove, Texas, under the direction of Wise Funeral Home. Officiating will be Rev. Kenny Wolfe. Interment will follow at Lamasco Cemetery in Lamasco Community, Texas. Jessie passed away on March 1, 2018. She was born March 22, 1933 in Durant, Oklahoma to Melvin Jessie and Fannie Lee Thompson Womack.
Jessie lived in West Berlin, Germany in her 40s, and had many stories that she shared with her family and friends. She loved to fish, and also fell from the boat many times. She had a beautiful sense of humor, but also a temper. Before Alzheimer's disease took it, Jessie had a brilliant mind. She loved playing strategy games and would usually win, and if not would not be happy. While working for USF&G Insurance company she developed a program for them that save them millions of dollars, for which she received an award.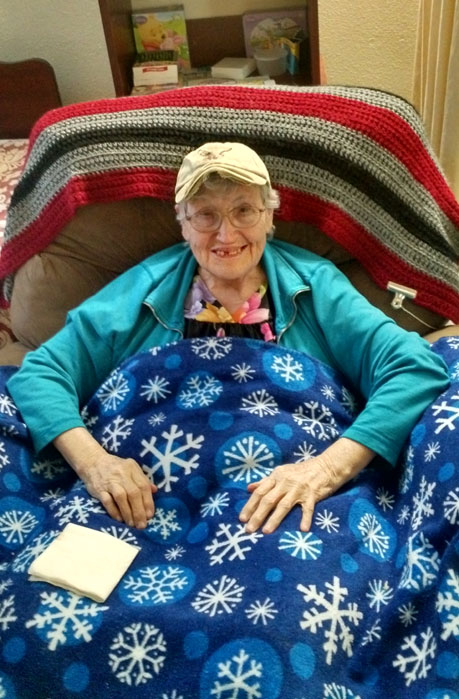 Jessie McElroy was preceded in death by her parents, Melvin Jessie Womack & Fannie Lee Womack; son, Forrest Dale Reed; grandson, Robert Joseph Stein III, granddaughter, Ericka Manint; 1 sister and 2 brothers.
Surviving are her husband, Gene McElroy; 1 daughter, Rita Noble and husband Jay of Forney, TX; 1 son, Bobbie Glen Davis of Forney; 4 grandchildren, Brandy Baker; 4 great-grandchildren, Trent Manint, Mary Noble, Noah Willis and Coral Manint; 3 step-sons, Danny Lee McElroy and wife Kristi of Aransas Pass, TX, Donnie McElroy and wife Ruby of Dodd City, TX and Albert Gene McElroy Jr and wife Jessica of Honey Grove, TX; several step-grandchildren.
Among the pallbearers will be her granddaughter, Brandy Baker and great-granddaughter Mary Noble.
The family will receive friends at 1:00 p.m.-2:00 p.m. (1 hour before service) on Monday, March 5, 2018 at Sash Assembly of God.
An online guestbook is available at www.wisefuneralhome.com.