Obituaries
Patricia 'Pat' Ann (Beavers) Baldwin
Mar 3, 2018
Bonham, Texas – Funeral services for Patricia "Pat" Ann (Beavers) Baldwin, 78, of Bonham, Texas will be held at 10:00 a.m., Monday, March 5, 2018 at Cooper-Sorrells Funeral Home Chapel in Bonham, Texas. Interment will follow at Willow Wild Cemetery. Pastor Eddie Prince will officiate. Pat passed away on March 1, 2018 at Texoma Medical Center in Denison, Texas.
Pat was born May 20, 1939 in Honey Grove, Texas to Willie Emmet Beavers and Nettie Austin (Ellis) Beavers. Pat was a homemaker; she loved her family, grandchildren and her dogs. She loved decorating her home, shopping whether it was in a store or on QVC, playing the piano and singing country and gospel songs, she was an Elvis fan. Pat was a member of the Church of God. She married Dr. James Earl Fite, on December 26, 1969 who preceded her in death on June 2, 1972. On October 6, 1979 she married Bobby Gerald Baldwin who preceded her in death July 8, 2002.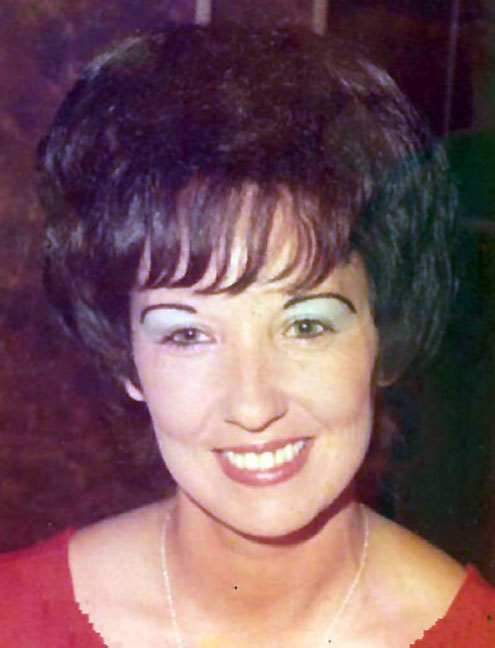 Pat Baldwin is survived by daughters Tina and husband Mike McCraw of Bonham, TX; Vickie Putman and husband Mike of Denison, TX; sons Gerald Baldwin and wife Paula of Denison, TX; Donnie Baldwin and wife Cyndi of Little Rock, AR; grandsons Aaron McCraw and wife Monnie of Bonham, TX; John McCraw and fiancée Megan Joyce of Bonham, TX; Ryan McCraw of Bonham, TX; Kevin McCraw of Durant, OK; Cody Putman and wife; Bobby Don Baldwin of Denison, TX; Lorenzo Baldwin and Gabriel Baldwin of Little Rock, AR; granddaughters Courtney Avery and husband; Michelle Shearin and husband of Denison, TX; Amber Williams and husband of Collinsville, TX; great-grandchildren Hadley McCraw, Mika McCraw, Wesley Blood, Taylor Schmitz, Jordan Schmitz, Kyle Shearin, Brody Bowerman, Luke Putman, and Parker Johnson; great great grandson Noah Blood; sister-in-law Mary Beavers of Bonham; nephew Ed Beavers of Joshua, TX; and numerous other extended family members and friends. She is preceded in death by her parents, two infant sons, Ricky Neal Campbell and Roger Scott Campbell; sister Willie Austin Beavers, and brother James Ellis Beavers, and granddaughter Sharon McCraw Burton.
Serving as pallbearers will be Aaron McCraw, John McCraw, Ryan McCraw, Cody Putman, Ed Beavers, and John Ed Shinpaugh.
There will be no family visitation.
Memorials can be made to the Dementia Society of America (dementiasociety.org), Texas Scottish Rite Hospital for Children (scottishritehospital.org), or the American Diabetes Association (diabetes.org).
To convey condolences or sign an online registry, please visit www.coopersorrells.com