Obituaries
Robert Victor Cotton
Mar 5, 2018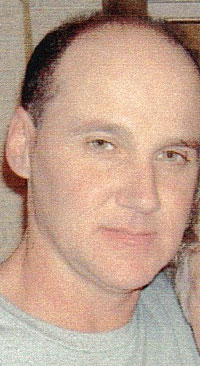 Van Alstyne, Texas -- Graveside services for Robert Victor Cotten, 59, of McKinney were held at 2:00 p.m. Saturday, March 3, 2018 at Van Alstyne Cemetery. Rev. Mark Fletcher of Elmont Baptist Church officiated.

Robert was born April 19, 1958 in Houston, Texas; he passed away on February 28, 2018 in McKinney, Texas from Parkinson Disease. He was preceded in death by his beloved brother Rickey.

Robert is survived by his mother Betty Terrell; father: Dr. Richard Cotten and wife Jan, son: Jason Cotten and wife Kendra, and daughter MaKenna; sisters and their husbands Corie Johnson and Chris and Christie Scott and Ken, brother and his wife Cody Cotton and Bekah.

Ricky & Robert are in heaven working on restoring a 1969 Camaro SS and praising the Lord. Robert was devoted to his talent of painting many show cars that won many awards and this includes his son Jasonís little orange truck.

Services are under the direction of Scoggins Funeral Home, 637 W. Van Alstyne Parkway, Van Alstyne, Texas. 903-482-5225; you may sign the online guest book at www.scogginsfuneralhome.com.