Local News
Forensic genealogist Kelvin Meyers to address Denison Genealogical Society March 28
Mar 28, 2018
Denison -- The Denison Genealogical Society will meet Wednesday, March 28, 2018 at the Denison Public Library meeting room at 1:30 p.m.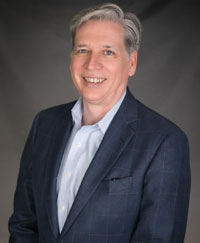 The featured speaker will be forensic genealogist Kelvin Meyers, on the topic: "Tax Records or Why Did Scarlet Make a Dress of Her Mother's Drapes?" Kelvin has extensive genealogical experience and is the Director of the Texas Institute of Genealogical Research (TIGR).

Mr. Meyer will tell how a tax list can be much more than a substitute for a census, where to find these tax lists, and how to access them.

The meeting is open to the public.

For more information, contact denisongenealogy@yahoo.com, Facebook page Grayson County Tx Denison Genealogical Society or mail: P. O. Box 1194, Denison, Texas.