Sports
Bonham Lady Warriors 5, Celina 1
Mar 13, 2018
Bonham -- Bonham pitcher Mackenzie Downs held Celina to one run and the senior went 3-for-3 at the plate, scored twice and drove in two runs to propel the Lady Warriors past Celina, 5-1, in the District 11-4A opener.
Fans were on the edge of their seats for three scoreless innings before Bonham took a 2-0 lead in the bottom of the fourth inning.
Celina narrowed the gap to 2-1 in the top of the fifth frame only to watch Bonham answer with three runs in the bottom of the inning and cruise to a 5-1 win.
Madison Wrape and Averi Reeves both had two hits for Bonham, while Shelby Jones, Brooke Aaron and Joli Kirkpatrick all had one hit apiece.
The Lady Warriors (12-4-1, 1-0) will travel to Aubrey for an early afternoon game on Tuesday.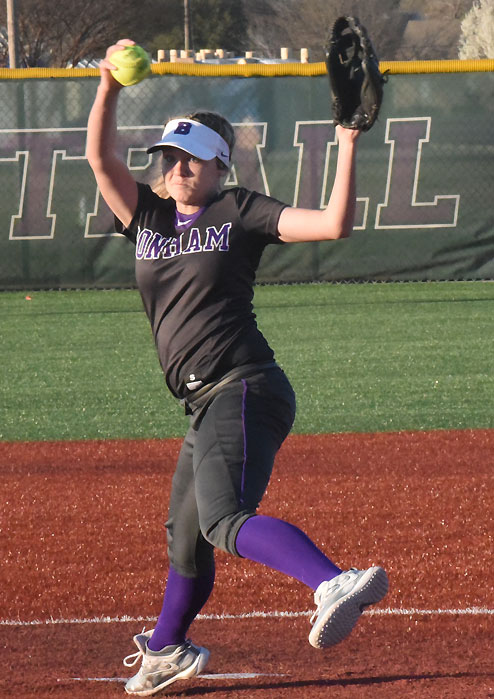 Bonham pitcher Mackenzie Downs held Celina to one run and the senior went 3-for-3 at the plate, scored twice and drove in two runs in the District 11-4A opener. photo by Allen Rich