Local News
Fire sprinkler knocks down cooking fire
Mar 13, 2018
When the kitchen fire started, the sprinklers kicked in
McKinney, Texas (March 13, 2018) – The McKinney Fire Department (MFD) responded to a water flow alarm at 3300 N. McDonald St. this afternoon. A cooking fire went out of control, but before it could spread, the fire sprinkler system kicked in. It took one sprinkler head to stop the fire.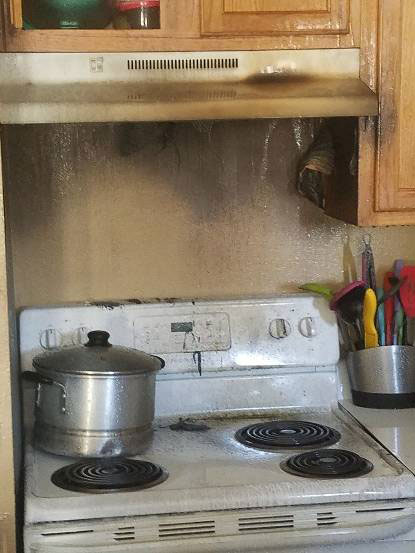 FEMA reports more than half of all residential fires are due to cooking. No other risk factor comes close.
Ways to prevent a kitchen fire:
- Never leave cooking food unattended.
- Use a timer so you'll remember the stove or oven is on.
- Always check the kitchen before leaving the home or going to bed.
- Enforce a 'kid-free zone" at least three feet from the stove.
- Install a smoke alarm near your kitchen and near sleeping areas.
"Keep your cooking areas clean of grease and clear of flammable clutter like pot holders or food packaging," said Mike Smith, McKinney Fire Marshal. "A few steps can save you a serious injuries or damage."
More safety information can be located at www.McKinneyFire.org or www.nfpa.org.