Sports
Plano West Wolves 8, McKinney 2
Mar 14, 2018
McKinney -- The Plano West Wolves pulled away in the final inning to notch an 8-2 win over the McKinney Lions.
Plano West led 1-0 after one inning and 2-0 going into the third inning.
McKinney only trailed 3-2 after six innings, but Plano West scored five runs in the final frame to post an 8-2 victory.
Cole Valek led McKinney at the plate with a 2-for-3 performance and one RBI.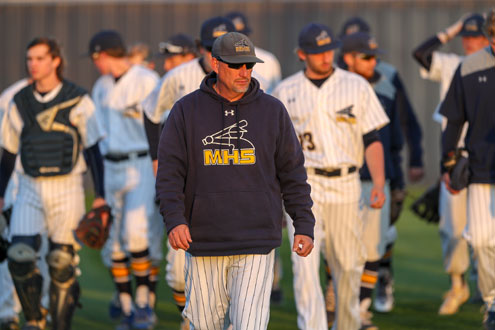 Coach Price leads the Lions onto the field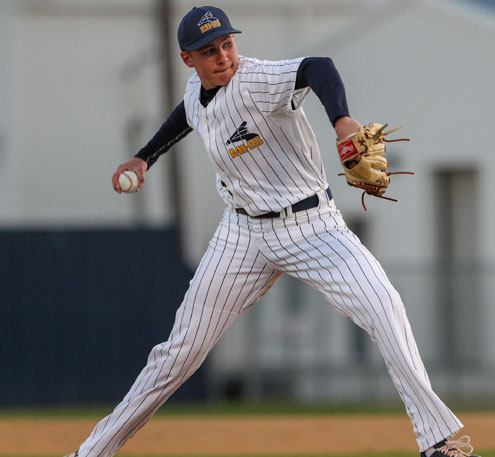 Cole Valek was McKinney's starting pitcher.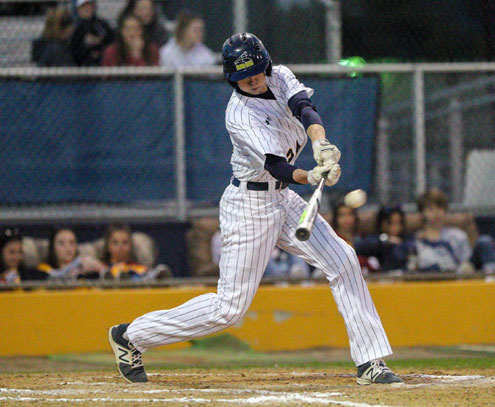 Seth Cox connects.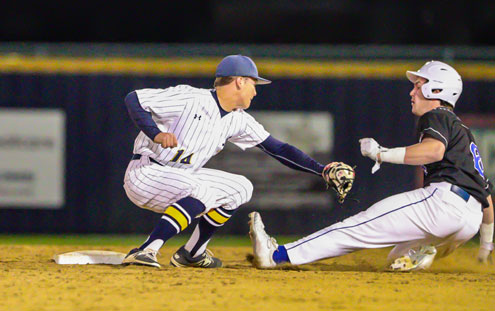 Dait Miller makes the tag at second.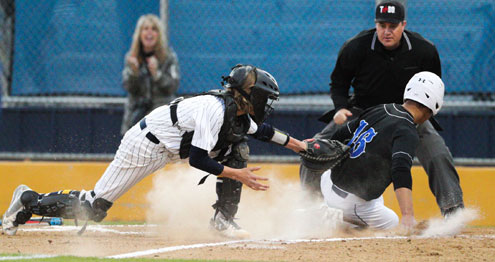 A Plano West baserunner beats the tag at home plate.
photos by Rog Pachuta of www.BuzzPhotos.com