Sports
Melissa Lady Cardinals 4, Anna 1
Mar 14, 2018
Melissa -- The Melissa Lady Cardinals opened District 11-4A competition with a 4-1 win over the rival Anna Lady Coyotes.
After two scoreless innings, Melissa took a 1-0 lead in the third inning and the Lady Cardinals added a run in the fourth frame.
In the top of the sixth, Anna cut Melissa's lead to 2-1, but Melissa responded by plating a pair of runners in the bottom half of the frame and the Lady Cardinals held Anna scoreless in the top of the seventh stanza to put a 4-1 win in the books.
Melissa juniors Kylee Brakebill and Macy Stewart both had two hits, while Anna Fortenberry and Sally Clemmons each had one hit.
Alexis Pevehouse limited Anna to three hits to pick up the win.
The Melissa Lady Cardinals (1-0) will travel to Celina (0-1) on Friday.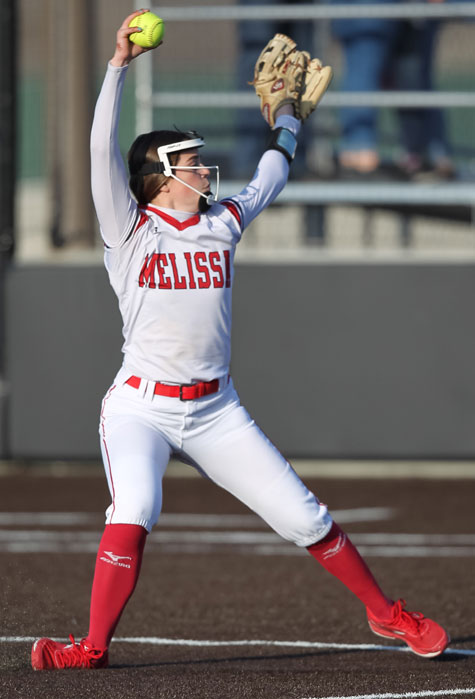 Melissa's Alexis Pevehouse pitches during a game against Anna.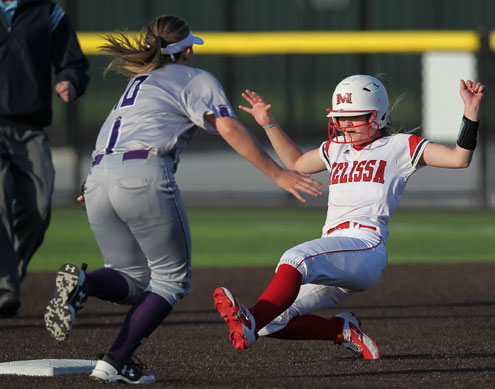 Melissa's Kylee Brakebill slides safely into second in front of Shelby Dombrowski.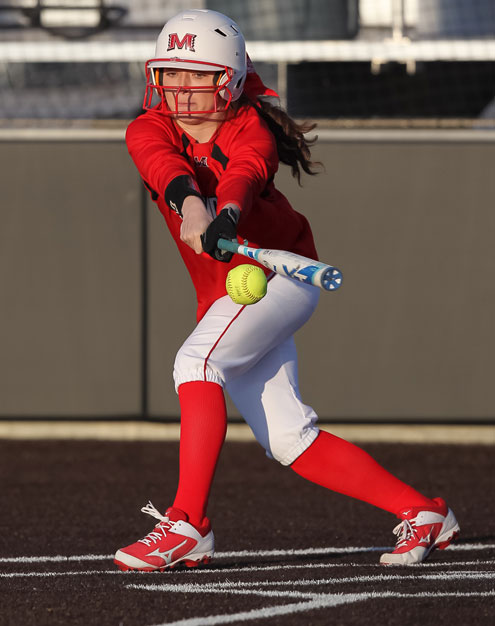 Melissa's Sally Clemmons bunts.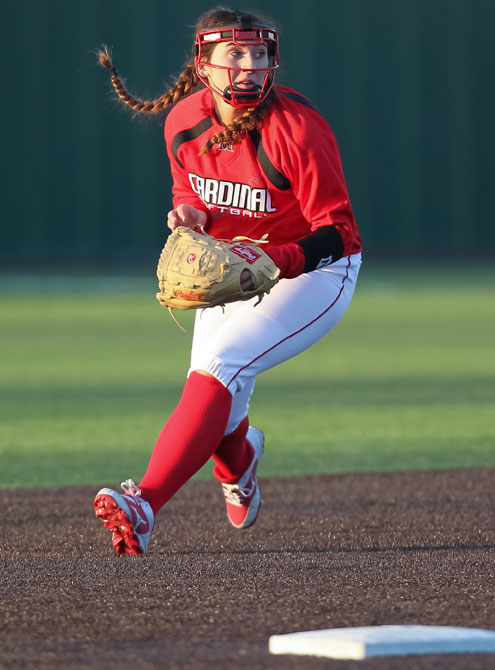 Melissa's Maggie Rodgers fields a ground ball near second base.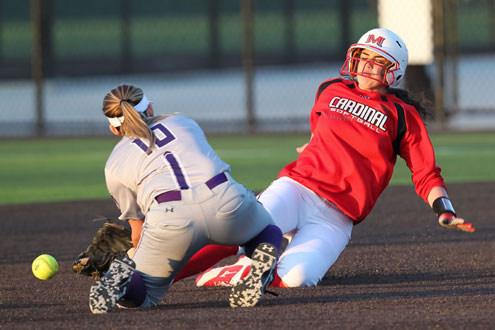 Melissa's Anna Fortenberry slides safely into second as Shelby Dombrowski drops the throw.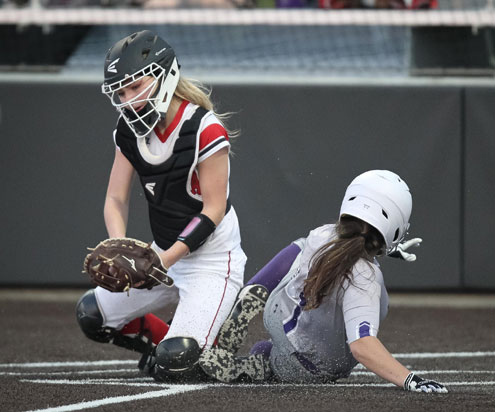 Melissa's Kylee Brakebill tries to tag Amber Thill at the plate.
photos by Kevin Bartram / www.BuzzPhotos.com