Columnists
Let's Reminisce: The Rancho Grande
Mar 27, 2018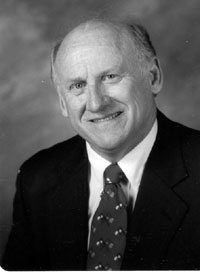 When I was in fifth or sixth grade, we memorized in Spanish the lyrics to a song entitled "El Rancho Grande." We performed it for an end-of-school program, I think, and most of us had no understanding of the romantic themes expressed by the Hispanic cowboy in that song.

It was much later that I discovered the song had been recorded by Bing Crosby, Dean Martin, and some younger artists. Before I was born Gene Autry starred in a movie entitled "Rancho Grande," and of course he sang to pretty girls from back East. Somehow my childhood memory of that song about working on "the big ranch" came to mind a while back as my wife and I drove from Sherman to Tyler for a meeting of Texas authors.

After we had passed by a couple of dozen fancy entrances proclaiming the names of ranches, none of which met my expectations for a "Rancho Grande," I got the idea. Having a piece of property you can call "X Ranch" and decorate with an imposing gateway fulfills a lifelong ambition for a good many people.

Despite having grown up on a farm that had changed into a ranch by the time I ran away to college, I never aspired to own one. The decorative or impressive side of ranching was not part of my experience. My family had a brand (the horseshoe) registered at the county seat but didn't use it. The view I had of ranching was decided unglamorous: hauling hay to cows in winter, vaccinating their offspring and doctoring them for screwworms, penning the herd and forcing some reluctant animals into a truck for a trip to the auction.

Upon enrolling at Texas A&M, I declared a major in Engineering but soon switched to English. The assistant dean who had to sign off on my change of major asked me if I was certain about the choice. He wanted me to think twice about the question of how to make a living from literary study and writing. Had I been changing to some field of agriculture, he wouldn't have hesitated.

My brother Joe, who did major in Agriculture at A&M, didn't go into ranching either. However, after a career with the Farmer's Home Administration, he took early retirement and backed into the cattle business as a hobby. When our family estate was settled, he bought my acreage and that of one of our sisters to add to his share, which gave him a decent spread of grazing land.

But I'm confident Joe never thought of himself as owning a ranch and he certainly didn't erect a fancy entrance. Come to think of it, there aren't many of those around Lake Limestone, where we grew up. Where I live now, not far from Lake Texoma, there are a number of horse ranches with rather elaborate (and expensive) gateways.

Over in Fannin County, I have noticed that one of these latter-day ranchers has a sense of humor. His entrance proclaims the name of his spread as "DunBrokUs." I'm confident that if I had gone into the cattle business, the moniker he gave to his ranch would be an apt description of mine.

Jerry Lincecum is a retired Austin College professor who now teaches older adults to write their autobiographies and family histories. Email him at jlincecum@me.com.