Lifestyles
Fashion Style Show at Webb Hill Country Club
Apr 19, 2018
Greenville, Texas -- The Audie Murphy/American Cotton Museum is pleased to announce that Carrie Crowson's CC & Company Store will be presenting a Fashion Style Show that will benefit the Museum that will take place on April 21 at 11:30 a.m. at Webb Hill Country Club.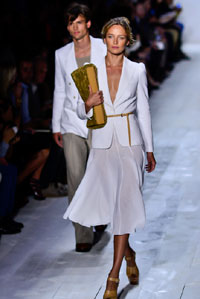 Have you ever wondered what it was like to attend a real fashion show? Well, this will be a great opportunity to discover what the new and upcoming fashions will be during this top-of-the-line runway show featuring outfits presented by beautiful local models that will represent samples of clothing for every size and personality. There will also be door prizes for those attending!

Tickets cost $35 for museum members and $40 for non-members and includes a fantastic lunch that will be provided by Webb Hill. Tickets are available at the Audie Murphy/American Cotton Museum, CC & Company at the Uptown Forum and at Webb Hill.

For more information please contact the Museum at (903) 450-4502.