Columnists
Let's Reminisce: Feed sacks to wear
Apr 11, 2018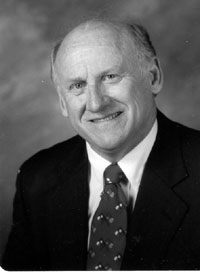 People of my generation who grew up on a farm know that feed sacks were often recycled as clothing, curtains, aprons, dishtowels, bonnets, etc. Beginning in the late 1930s through the early '60s, the cotton bags that held everything from chicken feed to flour, sugar, and salt were printed with colorful patterns that ranged from simple plaids to more complicated geometric or flowered arrangements. In addition to enabling thrifty folk to save money these handsome bags made shopping for chicken feed an adventure.

One lady recalled for me that when her uncle owned and operated a general store during the 1950s, her mother made sure to know when a new stock of chicken feed arrived. That way she would always be first in line to get the "pretty" sacks. "She liked to get two alike so my sister and I could have dresses or those full gathered skirts we wore. I have a picture of a gathered skirt I wore to college at East Texas State. I didn't think it was very pretty, but I got a lot of compliments on it. When it was starched and ironed well, it was good enough to wear to classes."

As for the "ugly" feed sacks, they were allocated to dishtowels (which never wore out). My informant recalled receiving a set of six feed sack "cuptowels" as a nice wedding gift. She also reminisced that her earliest memory of learning to sew was making her daddy's boxer shorts out of feed sacks (they were not the pretty ones). In fact, one day as she was finishing up the hem on his boxers, he came in and asked, "Why do I always get the sacks no one else would have?"

After she married and began her family, she made thick diapers for the toddlers which consisted of two layers of feed sacks with old towels or diapers as the inside layer for absorption. These lasted so well that they got passed down from one child to the next. She concluded her reminiscence as follows: "I still get reminded of feed sacks occasionally because they were also used when piecing quilts that are still in use." Again their durability proved to be an asset.

Recently I was surprised to learn that vintage feed sacks are now valuable as collectible items. A book by Susan Miller, entitled "Vintage Feed Sacks: Fabric from the Farm," presents color images of hundreds of these bags, every one of which she owns. She recalls her first attempt at making clothing from some pretty feed sacks, which resulted in gathered skirts with matching hair bows.

Miller's book also provides a bit of history, reporting that a salesman named Richard Peek came up with the idea of printing colorful patterns on feed sacks. However, according to Wikipedia, by the late 19th century, flour sacks were often printed in various colors and designs and recycled for clothing and other purposes. But it was during the Depression Era that with feed sacks and flour bags, "farmwomen took thriftiness to new heights of creativity, transforming the humble bags into dresses, underwear, towels, curtains, quilts, and other household necessities." My mother would be astonished to see that in Miller's book, the average price for a handsome feed sack in good condition is $40-50.

Jerry Lincecum is a retired Austin College professor who now teaches older adults to write their autobiographies and family histories. Email him at jlincecum@me.com.