Obituaries
John Pitts
Apr 6, 2018
Bonham, Texas -- John Pitts, 89 of Windom, Texas passed away, surrounded by family, on April 5, 2018 at his residence. Recitation of the Holy Rosary will be held at 4:00 p.m., Sunday, April 8, 2018 at Wise Funeral Home Chapel.
John was born January 30, 1929 in Abilene, Texas to Donald Claude Pitts and Lillian Pechacek Pitts. After serving in the Army, he graduated from Texas Tech University in 1951. John married Glenna Francis Beasley on December 11, 1952 in Breckenridge, Texas and they were married for 44 years until Glennaís passing on October 6, 1997. John was a member of St. Elizabeth Catholic Church in Bonham, Texas.
John ranched west of Bonham, raising Brangus cattle alongside his German Shepard, Ben. One of John and Glennaís favorite places to be was the family home in Ohio City, Colorado. Building a home there, working alongside his children and friends was a special time in Johnís life. He was a major football fan, always excited when football season began. His favorite teams were the Texas Tech Red Raiders and the Dallas Cowboys. John, above all, loved his family dearly and he will be greatly missed.
John was preceded in death by his parents, wife, and brother, Donald Claude Pitts.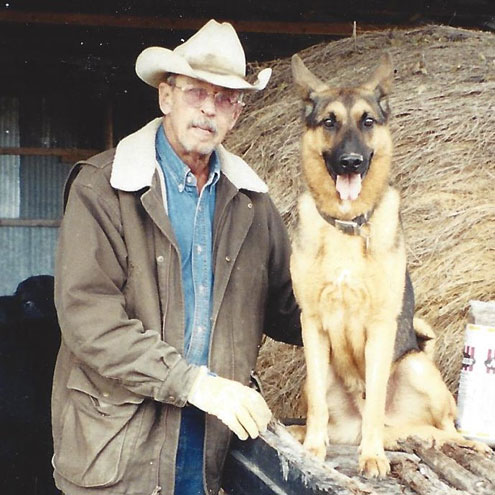 John Pitts is survived by his daughters, Trudy Carley and husband Tommy Briscoe of Frisco, Texas and Lisa Lancaster and husband Tim of Grapevine, Texas; son, John S. Pitts and wife Ann of Weatherford, Texas; grandchildren, Alexandra Judge of North Richland Hills and Stephen Pitts of Corpus Christi; and great-grandchild, Lucas Judge.
The family will receive friends at Wise Funeral Home Chapel from 5:00 p.m.-6:00 p.m. on Sunday, April 8, 2018.
An online guestbook is available at www.wisefuneralhome.com