Obituaries
Billie Gene Baker Tibbits
Apr 9, 2018
Leonard, Texas -- Funeral services for Mrs. Billie Gene Baker Tibbits, 92, of Tyler are scheduled for Tuesday, April 10, 2018 at 1:00 p.m. at Grove Hill United Methodist Church, located at 5501 FM 1553 near Leonard, Texas. Charles Wrenn will officiate. Burial will be in Grove Hill Cemetery. Family viewing and visitation will be Tuesday April 10, 2018 from 12:00 p.m. until service time at Grove Hill United Methodist Church.
Gene was born August 31, 1925 in Madill, Oklahoma. Her parents were Archie and Corinne Ridens Baker. She worked as an Administrative Assistant for an Electrical Workers Union in Dallas. She married Don Tibbits December 18, 1981 in Durant, Oklahoma. Gene and Don bred and raised Boston Terriers while living in Allen and also after they moved to Leonard.
When Gene and Don retired in 1988 and moved from Allen to Leonard, they raised cattle and named their cows after the characters of the TV show Dallas. While living in Leonard, Gene was very active in church and community activities including working with the Leonard Thrift Store and the Leonard Emergency Aid Program. Some time later after her husband, Don, passed away Gene moved to Whitehouse, Texas where she was a member of the Whitehouse Church of Christ, involving herself in many things including being a greeter and a member of the Ladies Bible Study Group.
Gene read the entire Bible through at least two times while she was living at Whitehouse. Gene was a woman of strong faith in God. She was also a member of the Red Hat Society. Gene loved her family very much. She also loved entertaining her friends in her home. Gene passed away Sunday, April 8, 2018 at the Hospice of East Texas in Tyler. Gene was loved by many and will be missed very much.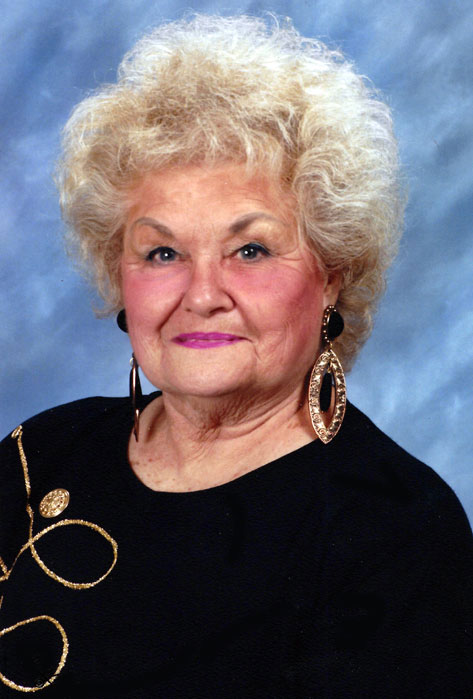 Gene Tibbits is survived by her daughter and son-in-law: Vicki and Ron Bateson of Mansfield; her three grandsons: David Brown, Charlie Brown and Jamie Mitchell, all of Garland; her great grandson, Zachary Brown of Garland and her daughter-in-law, Rose Brown of Flint.
In addition to her parents, Gene was preceded in death by her step-father, Hugh Lusk, her son, Don Brown, and her two husbands, Harold Brown and Don Tibbits.
Turrentine-Jackson-Morrow Funeral Home of Leonard is in charge of arrangements. An online registry may be signed at www.tjmfuneral.com.