Religion
First Presbyterian Church of Bonham to host concert by David Berryhill April 22
Apr 22, 2018
Bonham -- The First Presbyterian Church of Bonham is pleased to sponsor a concert by David Berryhill on Sunday, April 22, 2018, at 6:00 p.m. in the church sanctuary. Mr. Berryhill grew up in Bonham prior to moving to the East Texas area as a teen. He is an accomplished pianist and vocalist, having played concerts and recitals throughout the United States and accompanying choirs at Carnegie Hall and throughout Mexico and Europe.
He attended Kilgore College and is a graduate o East Texas Baptist University. As a child his piano style was greatly influenced by Dino Kartsonakis, while singing was something that came later. He was a featured vocalist in college, playing the role of "The Phantom of the Opera"; he has also been a regular performer on the Community Concert circuit in Texas.
David's primary passion is the local church, where he felt a call to ministry at the age of 12. He is presently serving as Minister of Music at First Baptist Church in Kilgore, Texas. He is blessed with a wonderful wife, Heather, and two sons, Harrison and Hayden.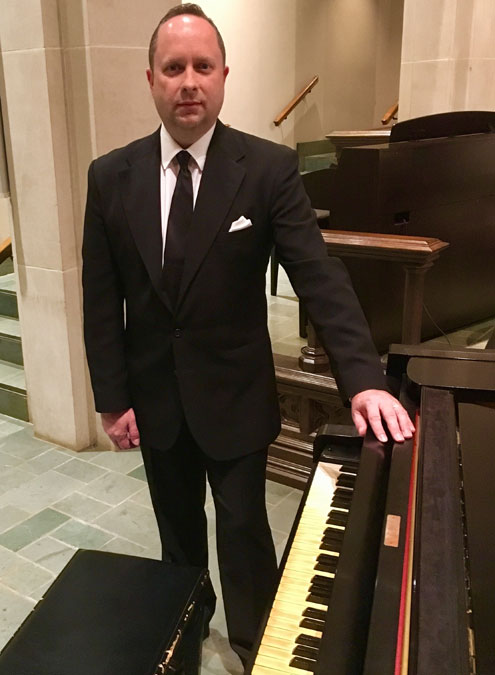 Everyone is welcome to attend the concert of hymns, Broadway selections, secular songs and classical pieces. Several First Presbyterian members will perform instrumental/vocal duets with Mr. Berryhill throughout the program. Refreshments will follow in the Williams Building.