Lifestyles
Bruce Wood Dance welcomes Yin Yue for residency and world premiere
Jun 15, 2018
Dallas, Texas -- Bruce Wood Dance presents Harmony––a captivating evening of three distinct works June 15+16 at 8:00 p.m. at the Moody Performance Hall in the Dallas Arts District. Your spirit will soar with Harmony's physicality, emotional impact, and innovative contemporary dance. Enjoy The Day of Small Things and Rhapsody in Blue from the critically acclaimed repertoire of late founder and nationally recognized choreographer Bruce Wood,® and a world premiere by Yin Yue, one of New York's most sought-after choreographers.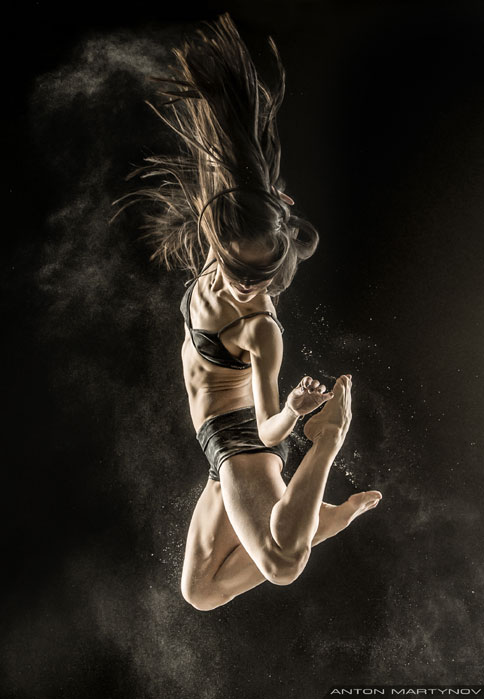 Tickets are available online at brucewooddance.org or by calling the Dallas Winds Box Office at 214–565–9463 beginning April 27. Prices range from $25 to $55; VIP tickets are $100. Discounts are available for groups of 10 or more. Student rush tickets are $15 at 6:30 p.m. before each show. Come early to Artists Talk with artistic director Kimi Nikaidoh and guest artist Yin Yue at 7:15 PM in the lobby. A Q+A follows the show immediately afterwards in the theater.
Since 2014, artistic director Kimi Nikaidoh has carried Wood's legacy forward. Over the past year, the company has performed in New York City; Washington, D.C.; Columbus, Ohio; and Austin, Houston, and Big Spring, Texas. On July 5, BWD reaches a milestone when it performs at Jacob's Pillow Dance Festival's Inside/Out Performance Series.
For Harmony, Nikaidoh revives The Day of Small Things, created in 2012. Danced to John Rutter's Requiem & Magnificat, The Day of Small Things was inspired by Nelson Mandela's 1994 Inaugural Speech: "And as we let our light shine, we unconsciously give others permission to do the same." The long-time audience favorite, Rhapsody in Blue, brings the show to a rousing finale as it soars and swirls in rhythm in its iconic George Gershwin score.
Nikaidoh is excited to introduce Texas audiences to the contemporary work of Yin Yue. "I first had the pleasure of seeing Yin's work in New York in January 2017. I was so enchanted by her movement style that I immediately reached out with a commission inquiry. I'm thrilled for our dancers to learn her mesmerizing FoCo technique (for "folk" and "contemporary"), which blends elements of Chinese folk dance with contemporary modern movement, and I can't wait for our audiences to experience Yin's dynamic and exquisite choreography. It is alternately aggressive and tender, and the ferocious drive beneath her subtle, beautiful gestures and inventive partnering give embodiment to human emotion and experience," says Nikaidoh.
Yue will create the new work at BWD's studio in Dallas over a two-week residency from April 16–28. The public can take classes in her unique FoCo technique on April 23, 25, and 27 from 10:00 AM to 11:15 AM.
Yue enthuses, "You don't dance to be able to find out how you feel; you dance when there is so much power and feeling in you, you just have to stand up and move."
Born and raised in Shanghai, China, Yue received her MFA in dance from New York University's Tisch School of The Arts in 2008. Yue has received multiple awards, such as winning the 7th Hua Dong Professional Dance Competition First Place in Choreography in Shanghai. She has choreographed works for Hubbard Street 2, Northwest Dance Project, BalletX, Limon Dance Company, Balletto Teatro di Torino in Italy. Her New York-based company, YY Dance Company, has presented her work at distinguished festivals such as Jacob's Pillow Dance Festival Inside/Out; New York International Fringe Festival; and in Aachen, Germany as part of schrit_tmacher Just Dance Festival. Yue will join the Bachelor of Fine Arts dance faculty of the Peabody Conservatory as artist-in-residence for the fall 2018 semester.
BWD has received the following accolades––Best Dance Company by D Magazine in 2017, 2014, 2013; Best of Dallas Voice 2014–2018; and inclusion on every annual Dallas–Fort Worth Top Ten in Dance list since 2011. BWD also was appointed to the 2016–2018 Texas Commission on the Arts Touring Roster.
Bruce Wood Dance is made possible by its dedicated patrons and sponsors: Heritage Auctions (HA.com); TACA; Texas Commission on the Arts; National Endowment for the Arts; James+Gayle Halperin Foundation; Donna Wilhelm Family Foundation; Roger Fullington; Ellen Kendrick Creative, Inc.; Lancaster & Associates; Charlie Uniform Tango; VisitDallas.com; Dallas Arts District Foundation; Tina Brown Education Funds; 2017 Commissioners Circle; and Brian Guilliaux Photography.