Obituaries
Patrick 'Noel' Bradley
May 11, 2018
Washington, Kansas -- Patrick "Noel" Bradley, 69, passed away peacefully Monday, May 7, 2018, at his home in Washington, Kansas. Born November 17, 1948 in Sherman, Texas, he was the son of Robert Wayne and Carol Ireland Bradley. Noel was preceded in death by his parents and brother, Stephen Mark. He is survived by his brothers Robert (Patricia) of Fort Worth and Bill Tom of Denison, TX; son Patrick (Christina) of Monroe, GA; grandsons Fox and Kaiden, also of Monroe, GA; several nieces and nephews; and best friend Melissa Bradley of Washington, KS.
Noel graduated from Van Alstyne High School in 1967, followed by studies at Grayson County College and service as a medic in the United States Army Reserves. In his younger adult years he worked as a ranch manager at several ranches throughout Texas and Oklahoma. He retired in 2016 after 30 years as a truck driver with the CB handle "Bushwhacker", hauling cattle throughout the South and western United States, most recently for Coleman Cattle of Texarkana, Texas.
Noel was extremely proud of his family, in particular his grandsons. He reveled in their antics and was always ready with a story to share about his visits with them in Georgia. Noel was a history buff and an avid Star Trek fan. He enjoyed learning about various random subjects, had a great sense of humor, and never met a stranger. He will be dearly missed.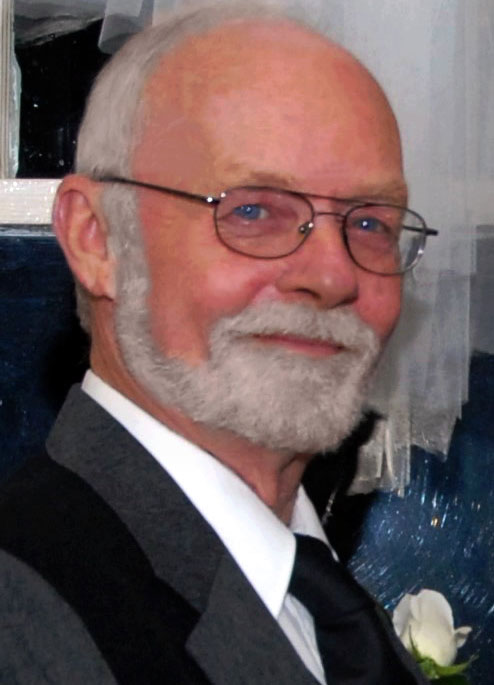 Family will receive friends on Tuesday, May 15, 2018 from 12:30 p.m. until 1:30 p.m. at Scoggins Funeral Home in Van Alstyne, followed by Graveside Services at 2:00 p.m. at Van Alstyne Cemetery. Officiating will be Rev. Mark Fletcher.
Noel's brothers, nephews Scott, Jim Bob, and Will, nieces Stephanie Bradley Miller and Betsy Bradley, and grandson Fox Bradley will serve as pallbearers, with grandson Kaiden as honorary pallbearer.
Services are under the direction of Scoggins Funeral Home & Crematory, 637 W. Van Alstyne, Pkwy. Van Alstyne, TX; 75495. 903-482-5225. You may sign the online register book at www.scogginsfuneralhome.com.