Obituaries
Mike Keen
May 12, 2018
Leonard, Texas -- Funeral services for Mike George Keen, 66, of Bonham, Texas are scheduled for 10:00 a.m. Monday, May 14, 2018 at Turrentine-Jackson-Morrow Funeral Chapel in Leonard. Charles Wrenn will officiate. Burial will be in Grove Hill Cemetery near Leonard. Family viewing and visitation will be Sunday, May 13, 2018 from 2:00 p.m. until 4:00 p.m. at Turrentine-Jackson-Morrow Funeral Chapel in Leonard.
Mike was born August 10, 1951 in Leonard. His parents were Alvin and Vera Myrtle Henson Keen. Mike lived a simple life. He worked as a carpenter. He loved to go fishing and hunting with family members and loved being a "PawPaw" to his two grandchildren, "Toot Toot" and "Peanut". He passed away at his residence Thursday, May 10, 2018 after a battle with cancer.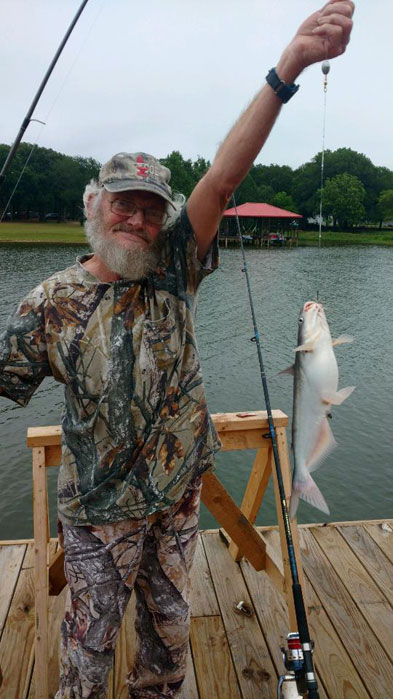 Mike Keen is survived by his daughter and son-in-law: Karen and Brad Luster of Randolph; his two grandchildren: Grace Michelle "Toot Toot" Luster and Luke David "Peanut" Luster; his nine siblings and their mates: Nettie Shiflett, Wanda & Jimmie Hall, Polly Cuthbertson, Linda Hall and Alvin Lee Keen, all of Bonham, Joe & Lynda Sue Keen of Campbell, Robert & Carol Keen of Sherman, Charles "Buddy" Keen of Huntsville and Jerry & Debbie Keen of Ore City; his sisters-in-law: Judy Keen of Bonham, Nancy Keen of Leonard, Shirley Keen of Bonham. Mike is also survived by numerous nieces and nephews, great nieces and nephews and great-great nieces and nephews.
Mike was preceded in death by his parents: Alvin and Vera Keen; four brothers, Walter Keen, Donald Keen, Gene Keen and John Keen; three nephews: Jason Hall, Blake Keen and Randy Keen.
Turrentine-Jackson-Morrow Funeral Home of Leonard is in charge of arrangements. An online registry may be signed at www.tjmfuneral.com.