Obituaries
Imogene 'Jean' Foster
May 12, 2018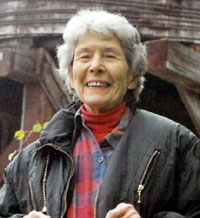 Bonham, Texas -- Imogene "Jean" Foster passed away following a lengthy illness on Thursday, May 10, 2018 at her home in Bonham, Texas. She was born August 16, 1931 in Hereford, Texas and was 86 years old. Jean grew up in and around Fort Smith, Arkansas and was graduated from high school and attended nursing school there.

In 1950 she moved to Houston, Texas where she worked as a dental technician, dental assistant and office manager. She also owned and managed an apartment building. After retiring and moving to Bonham, Texas, Jean volunteered for many years at the local hospital in Bonham.

Imogene is preceded in death by her parents, Chester Eugene Foster, Senior and Fannie Elzaria Foster, three of her seven bothers, Chester Foster, Jr. (Jay), David Foster and Charles Foster and one of her two sisters, Judy Griffin.

Surviving are one sister, Susan Fleming and four brothers: Tom Foster, Jessie Martin Foster, George Foster and Gerold Foster, as well as multiple nephews, nieces and extended family who held her in high, loving regard. She will be sorely missed.

Cremation arrangements under the care and direction of Wise Funeral Home.

A memorial service for close friends and family will be held at a future date.

An online guestbook is available at www.wisefuneralhome.com.