Obituaries
Dalton Ray Beaty
May 16, 2018
Van Alstyne, Texas -- It is with great sadness that the family of Dalton Ray Beaty of Van Alstyne announces his passing after a long fight for healing, on Monday, May 16, 2018, at the age of 76 years.
Dalton will be lovingly remembered by his wife and best friend of almost 56 years, Judy Miller Beaty, and his children Rhonda Tomin (Greg), David Beaty (Cathy), Shawn Beaty (Misty). He is also forever remembered by his 6 grandchildren Rachel Lawson (Sammy), Rebecca Nance (Chris), Chandler (Fiancé Kelsea), Cody Beaty, Dustin Beaty and Zackary Beaty and his 2 great-grandchildren Camden Nance and Sam Lawson. Sisters Betty Carroll, Marie Cody, Pauline Culverhouse, and brothers (Buddy) Jerry Beaty, Randall Beaty and many nieces and nephews.
Dalton grew up in Westminster, where he graduated from high school and met his wife Judy Miller. They started their family three years later. He attended Crozier Tech in Dallas where he mastered and fell in love with the art of welding which was his career for many years. He also worked for MEMC/GE until retirement.
He was loved by each and every person that came in contact with him. He was a giving man, never asking for praise, just doing things out of love. If he wasn't teasing with you, you knew he didn't feel well.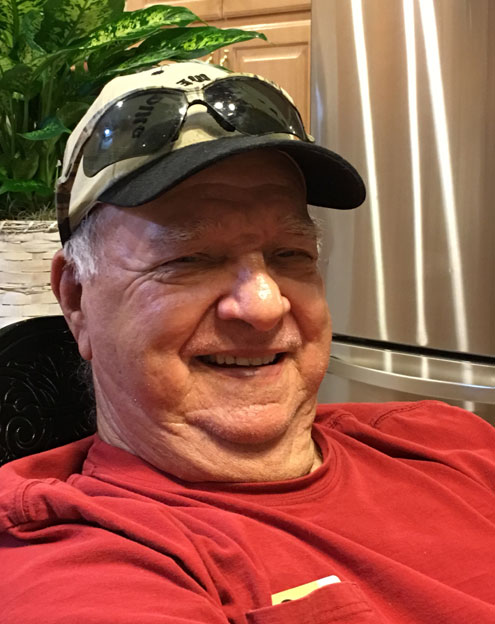 A funeral service in memory of Dalton will be held on Saturday, May 19, at 2:00 p.m., at the Scoggins Funeral Home, 637 W. Van Alstyne Parkway, Van Alstyne, with Rev. Jim Poole officiating. Interment will follow in the family plot at Pilot Grove Cemetery. Visitation will be held Friday, May 18, from 6:00 p.m.-8:00 p.m. at Scoggins Funeral Home.
Honorary pallbearers are Brian Taylor and Jason Venzel.
Pallbearers are Ken Allen, Milton King, Tom Morris, Larry Powell, Clay Tate and Butch Weigel.
Services are under the direction of Scoggins Funeral Home & Crematory, 637 W. Van Alstyne Parkway, Van Alstyne, Texas. 903-482-5225
You may sign the online register at www.scogginsfuneralhome.com