Columnists
Let's Reminisce: We live in a small world
Jun 20, 2018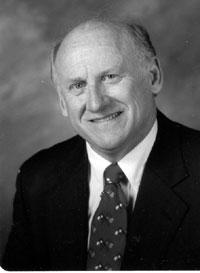 I expect that every one of you has had the experience of discovering a personal connection in a distant place or an unexpected context, leading you to think or even say aloud, "We really live in a small world." I just returned from spending a week in Ashland, Oregon, a long way from my home in Sherman. But while there I had several experiences which reminded me of the "small world" idea.

My wife and I were part of a group of thirty-two older people (representing 12 states and Canada) taking a "Road Scholar/Elderhostel" course built around the Oregon Shakespeare Festival. We attended plays and had lectures and discussions about Shakespeare with actors and scholars. Our group had meals together and thus I got acquainted with most of the other participants.

One of them had grown up in the Texas Hill Country, and he asked me if I was familiar with the novel The Gates of the Alamo, by Stephen Harrigan. I replied, "Yes, and the character who is a cantankerous old frontier doctor was based on my third great-grandfather." We then had a lengthy conversation about the similarities in our upbringing, including the fact that his first Texas ancestor arrived in the state just about one decade after mine. He also shared an anecdote about his father's close relationship with President Johnson (LBJ) during the time both of them werre students at what is now Texas State University in San Marcos. I told him about some of my encounters with local residents who had personal relationships with "Mister Sam" Rayburn.

Another point of close similarity between this man and his wife in relation to my wife and myself is that each couple first became acquainted while teaching at a small liberal arts college. He and his wife met while teaching at Gettysburg College in Pennsylvania, and my wife and I met at Austin College. Moreover, Gettysburg is not far from Wilson College, where my wife taught before she came to AC. These shared experiences made the four of us feel as though we live in a small world.

I also found a fellow gardener who takes his tomato growing just as seriously as I do. He told me about his rivalry with another gardener and the tricks they plan on each other. Last year he was a bit late in getting his tomato plants, and the only variety he could get was named "Big Zac." Sure enough, the vines grew big and tall, to the point where he had to use a stepladder to pick the tomatoes at the top. His rival teased him frequently about raising monster tomatoes. This year the other fellow bought some plants which already had a few small tomatoes on them, so my friend saw an opportunity to get even for the ribbing he had suffered last year. He purchased some of those small ripe tomatoes from the supermarket that come in a cluster with stems attached. He surreptitiously attached a few of these ripe clusters to his neighbor's plants near the small green tomatoes.

He then took photos of this unnatural growth to show other friends and encouraged them to ask his rival if it was true that his tomato crop was so far ahead of everyone else's. Now I have never gone this far, but my friends will tell you that I am passionate about my home-grown tomatoes and also capable of playing this sort of practical joke. Once again, finding a kindred spirit of this nature made me feel that that our world is truly smaller than we think.

If you've had a memorable "small world" experience that you'd like to share, tell me your story.

Jerry Lincecum is a retired Austin College professor who now teaches classes for older adults who want to write their life stories. He welcomes your reminiscences on any subject: jlincecum@me.com.